When selecting a Text Box, navigate the Text tab on the right-hand side of the page, open the Fonts section, click on the Font dropdown, and click the Manage fonts… option.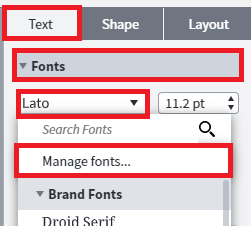 This will bring up a new window where you can Activate and Deactivate fonts.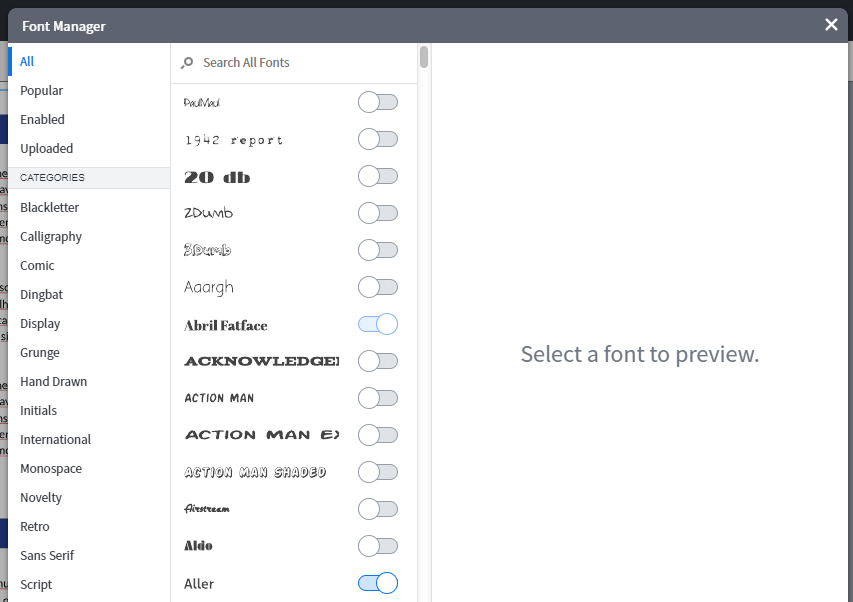 If you'd like to Upload a New Font, you can navigate to the bottom left corner of the window and click the Upload Font button. Then, choose the font files from your computer to upload into the system.