You can see your current Spectrio invoice in SpectrioCloud.
Go to cloud.spectrio.com.
Enter your email address and password, and click Log In.
Click your company name, and select Account & Billing.
Click the invoice number you want to view.
To download a PDF of the invoice, click Download PDF.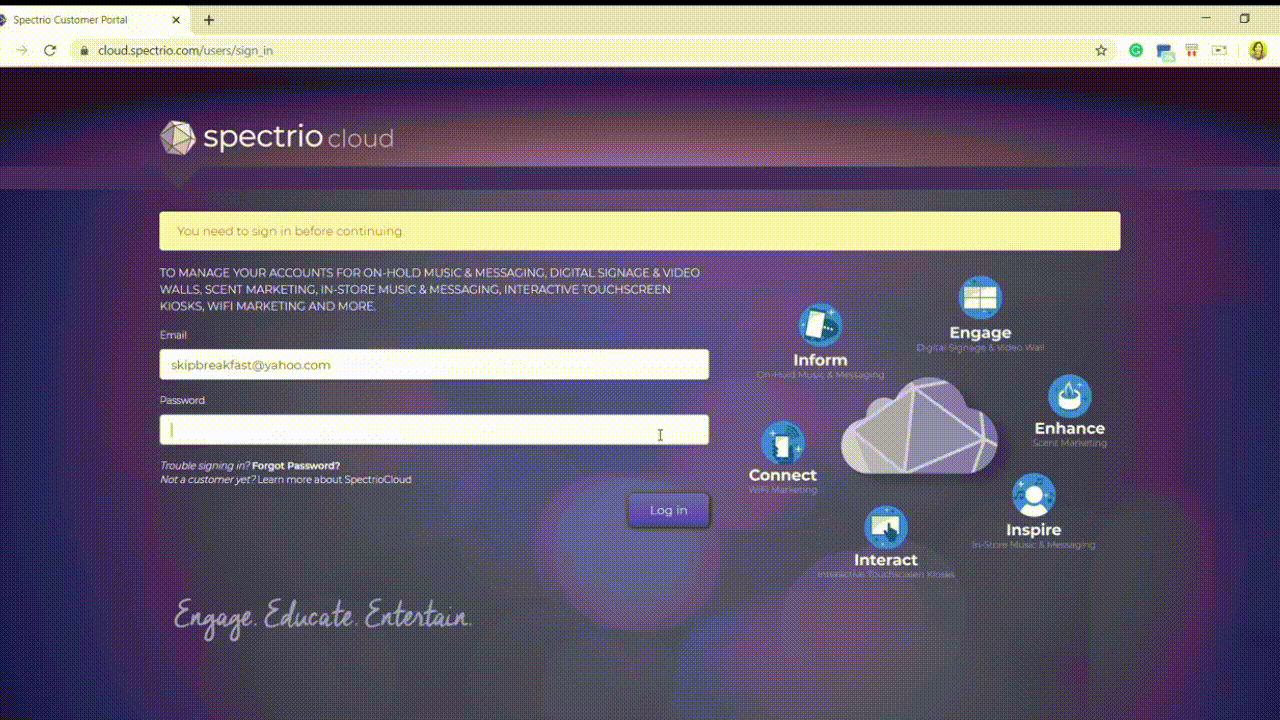 If you have questions about your invoice, contact our Billing + Admin team at 800.584.4653 x6380 or via email.