When you first log into the admin console, the Communities section on your user Home page shows you all of the communities you have rights to view. You will see a campus community with a building icon. You may also see separate unit communities, which correspond to the different care units at a campus (ex: Independent Living, Assisted Living, Memory Care, etc.) and are denoted by a bed icon.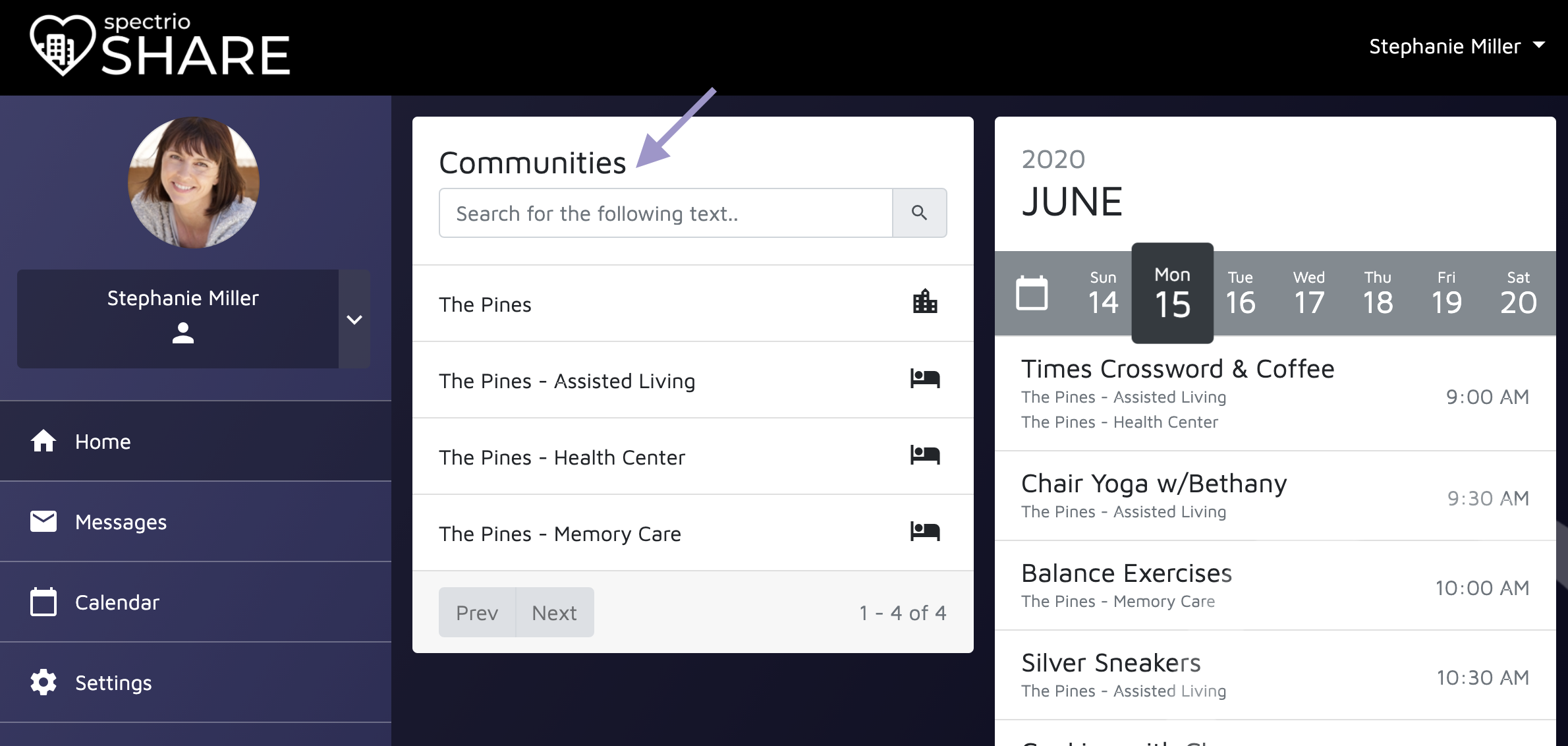 Click on a campus or unit to see and edit the content for that community.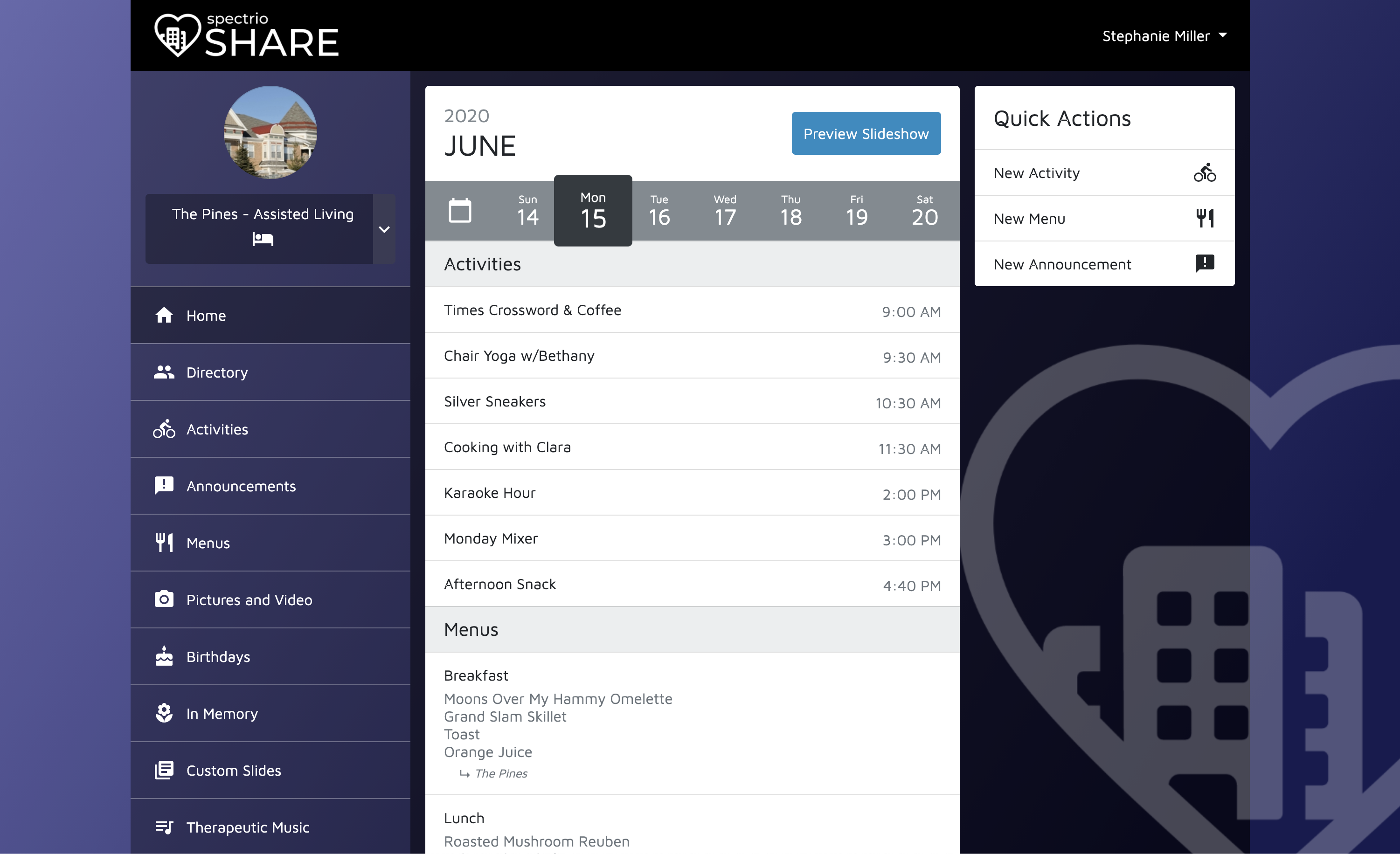 To switch your view to a different community, you can use community switcher located just below the profile image.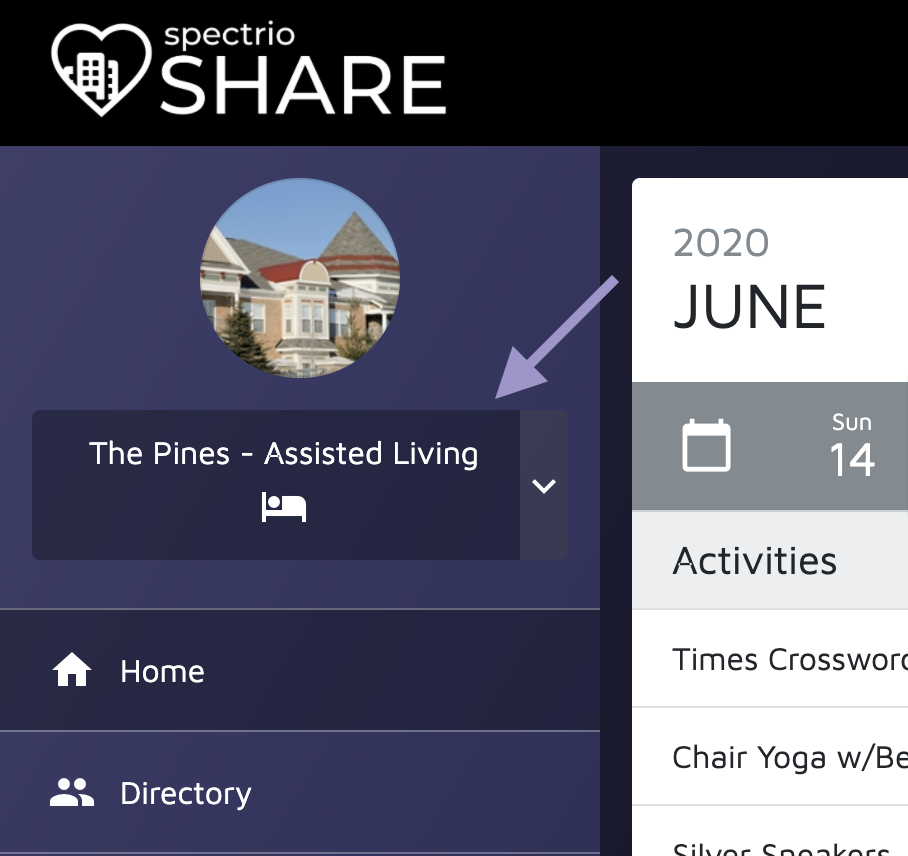 Content can be added to the campus community if it should be inherited by all units, or it can be added to specific unit communities if it only pertains to those units.