You can easily switch out of the slideshow and into On Demand mode on the Share digital signage player - just press the black LS button on the remote. This will bring you to the On Demand menu Home screen.
From the Home screen, you can restart the slideshow, or quickly access the options to Play a Game, Listen to a Podcast, Listen to Music, or Read the News. Just use the arrows on the remote to select an option, then press OK.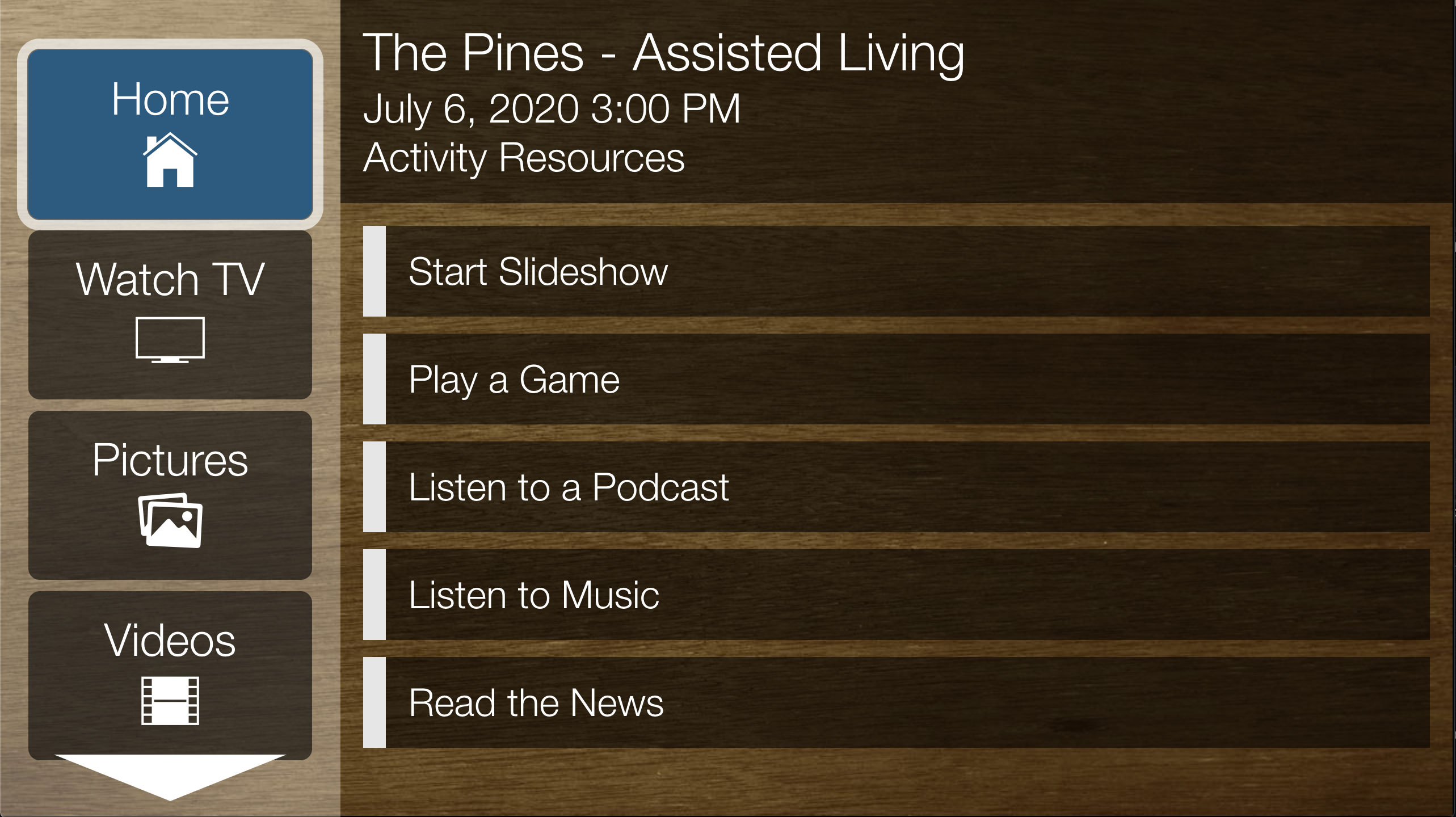 You can also use the arrows to navigate down the menu options listed on the left, which include:
Watch TV (for communities utilizing Pass Through).
Pictures - This shows your community's uploaded pictures.
Videos - This shows your community's uploaded videos and YouTube videos.
Music - Start and stop music programs from our partner, Coro Health.
Games - Play games such as Name That Croon, Guess What?, Word Search, and more.
Podcasts - Play the podcasts that have been selected by the Share team.
News - Read news articles from NPR.
Faith - Play a faith program provided by our partner, Coro Health.