When logged into the app as a resident, seniors can access all of the community info that is available in the Community PIN version along with:
Personal messaging and media sharing with family and staff.
Personal media galleries.
Personal calendar appointments.
Push notifications for activity reminders, appointments, and incoming messages.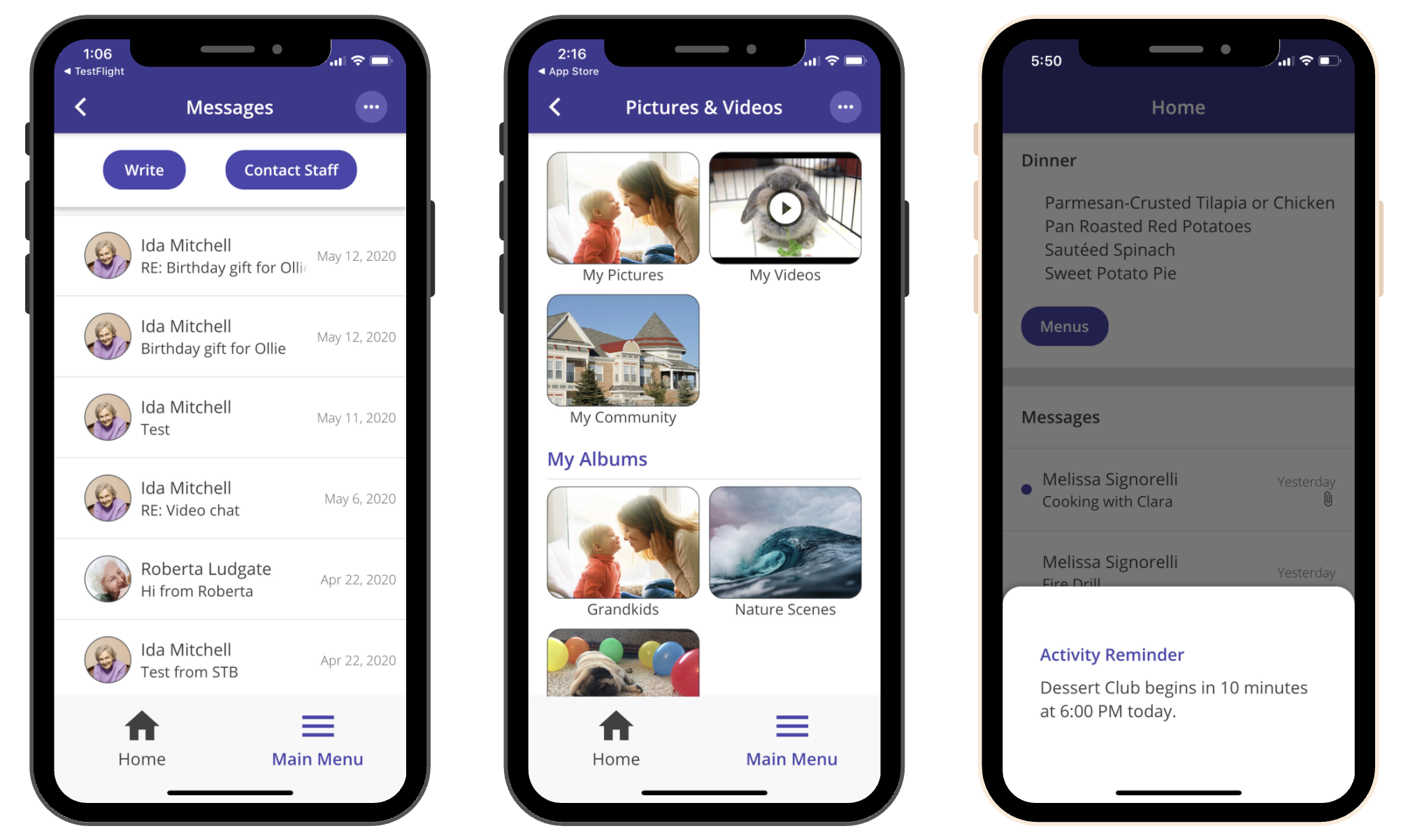 When family members log in with family manager accounts, they can see the community information along with:
Messaging and media sharing with their loved one.
Access to curate their loved one's media galleries.
Access to set appointments for their loved one.
Insights on which activities their love one has attended at the community.
For information on how to create resident accounts in the Share app, click here.
For information on how to create family manager accounts, click here.