Every resident that you add into the admin portal automatically has an email address and account created for them in the Share app. (To see how to add residents in the admin portal, click here.) To help a resident log into the Share app, you can generate a QR code in the admin portal, which they can scan to log in for the first time.
To generate a QR code for one resident:
Log into the admin console.
Open your campus community.
Go to the Directory.
Select Residents.
Locate the resident (you can search by name using the field at the top of the screen). Click on the resident to open their account.
On the resident's Home page, click Grant Mobile Access.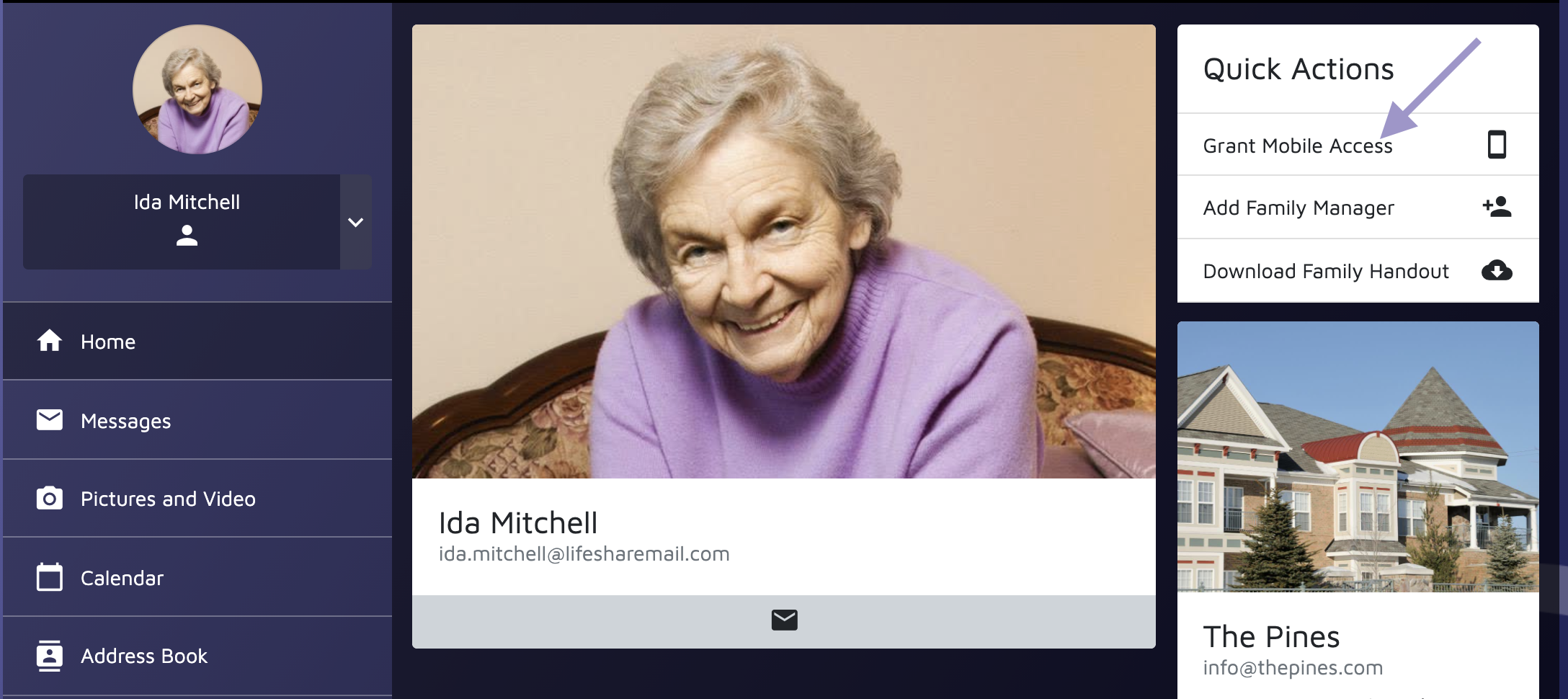 This generates a PDF handout that explains what the Share app is, what the resident's Share email is, and includes a QR code that the resident can scan to log into the app.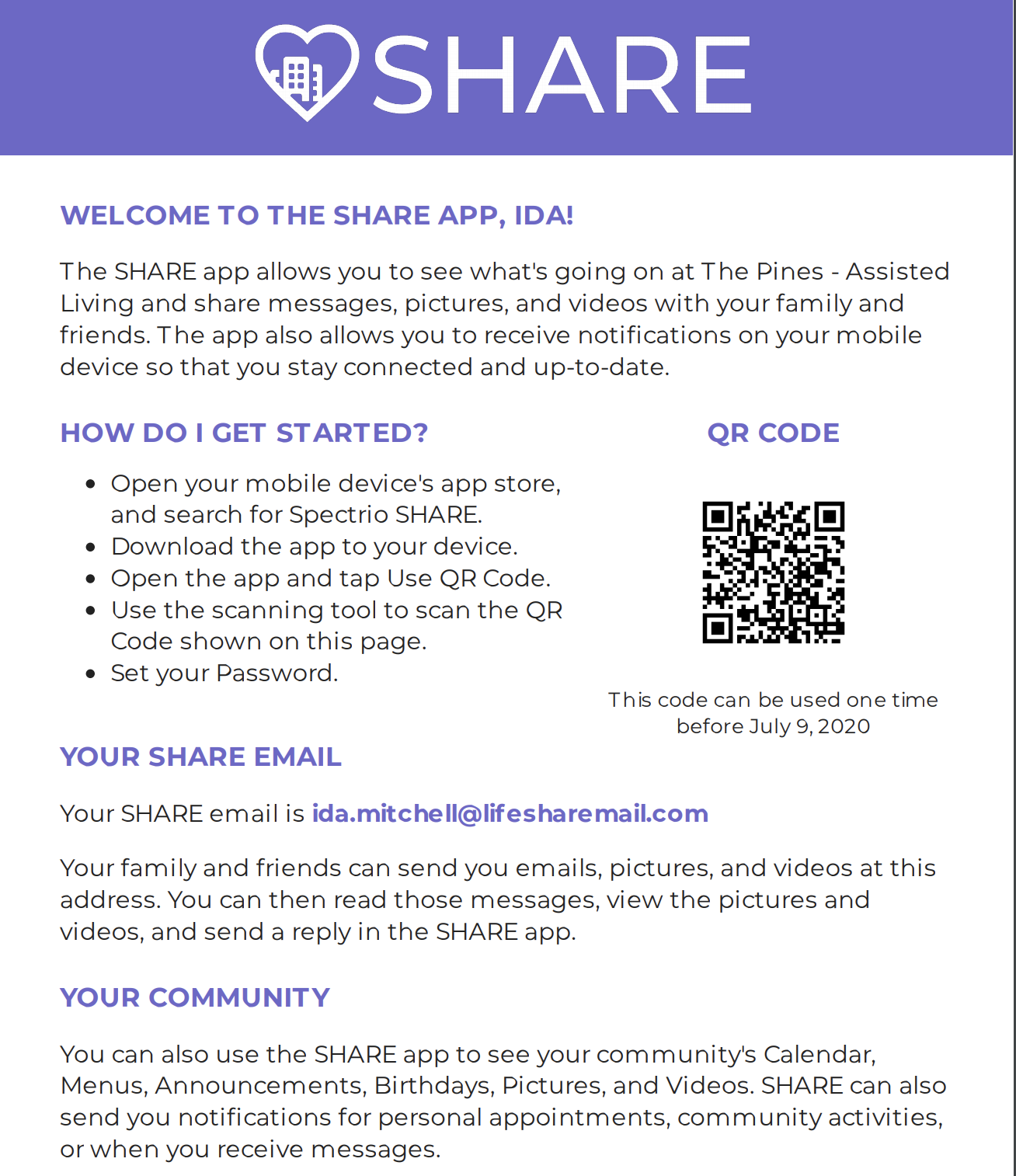 You can print out this handout to give to the resident, or you can open it on a staff member's mobile device - the Share app can scan it from paper or from the device screen.
You can also print these resident QR code handouts for an entire community:
Log into the admin console.
Open the community for which you want to generate login codes.
Go to the Directory.
Select Residents.
Click the Download button and choose Mobile Login Codes.

Some things to know about the resident QR Codes:
For security purposes, each code can be scanned only one time and each code expires within 7 days of being generated.
You can generate as many codes as you need for a resident. If they lose the handout, feel free to generate another code for them.
When a resident scans the QR code to log into the app, they will be asked to enter a password at least 10 characters long. The app is designed to help residents avoid accidentally logging out, but if a resident should log out and cannot remember their password, you can generate a new QR code for them to help them log in again.