Share digital signage allows you to display a sidebar area on the right side of the screen to create a dual-zone effect in the slideshow.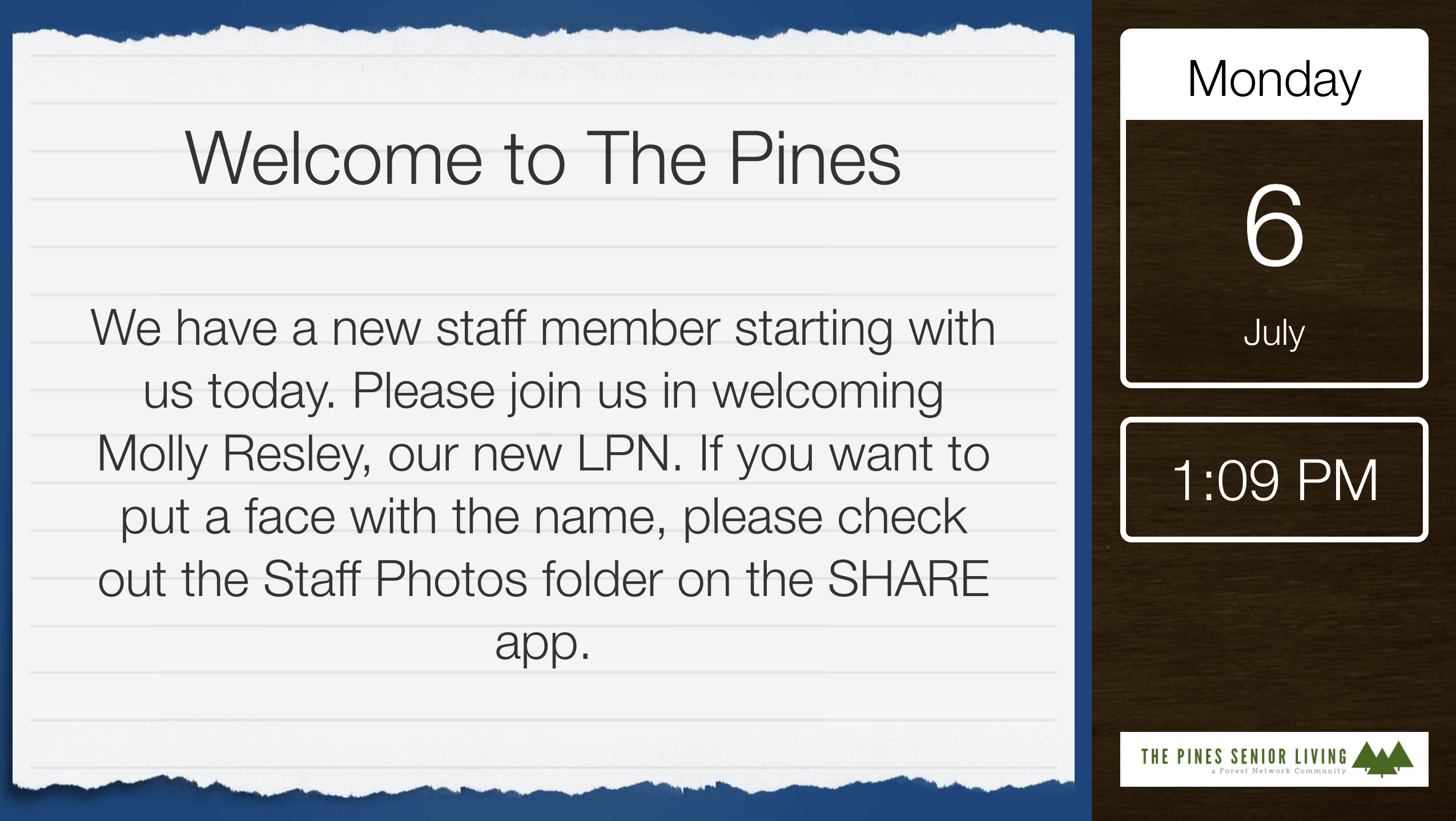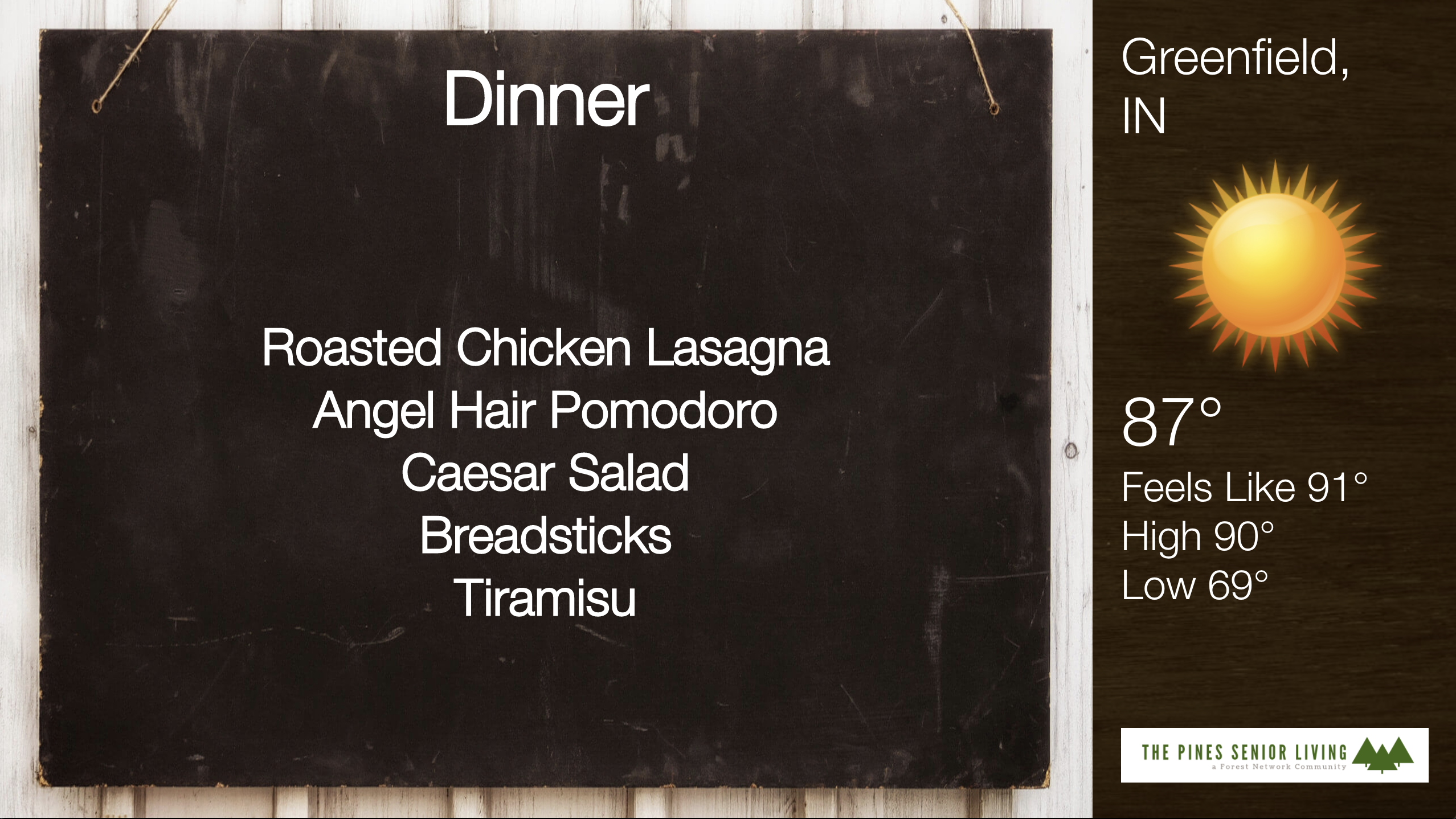 The sidebar rotates to show the current date and time and your local weather, and it can also display a countdown timer that begins counting down 15 minutes prior to your next scheduled activity.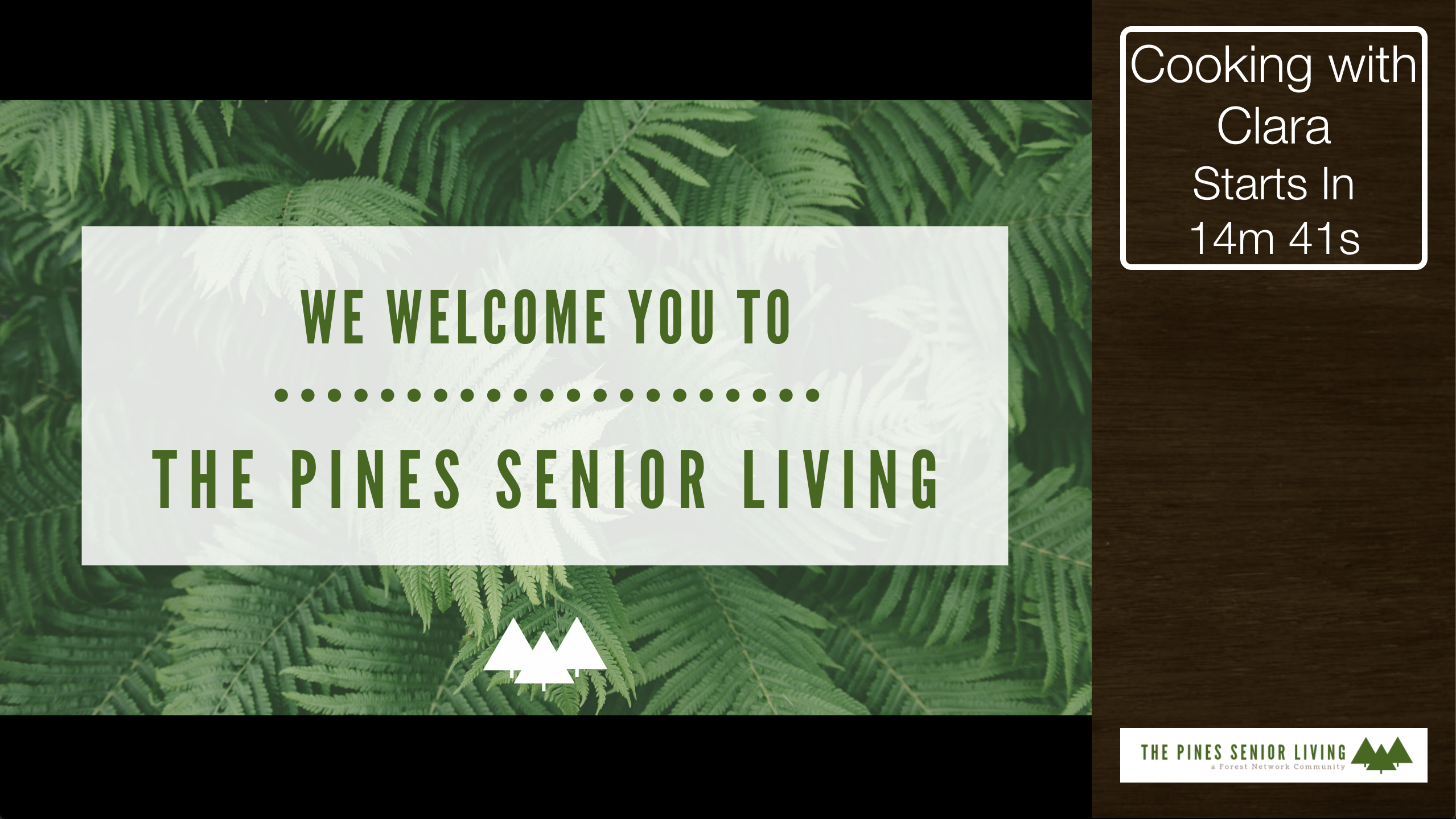 To show the sidebar, just tap the up arrow on the remote while the slideshow is playing. The sidebar will slide out from the right side of the screen. To hide the sidebar, tap the down arrow on the remote.
In the Share admin console, you can go to Settings > Slideshow to edit the Sidebar Settings for your community to indicate whether or not you would like to show time or weather slides or the event countdown when the sidebar is visible.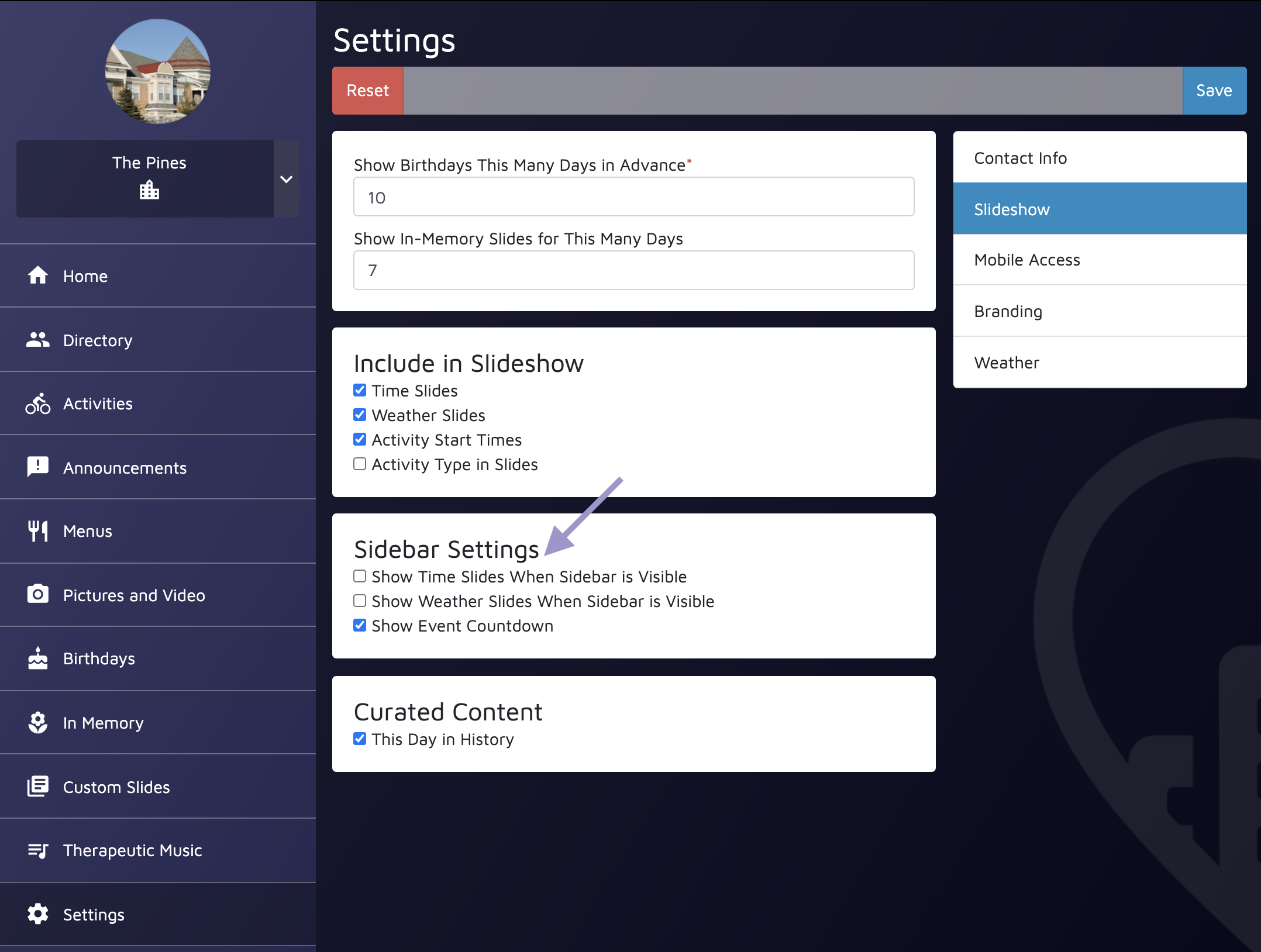 You can also upload your community's logo image to be used at the bottom of the sidebar. This option is found in the admin console under Settings > Branding.