With a Family Manager account, you can log into the web portal to manage what your loved one sees on their Share In-Room TV. These options can be found on the Settings page in the Preferences section.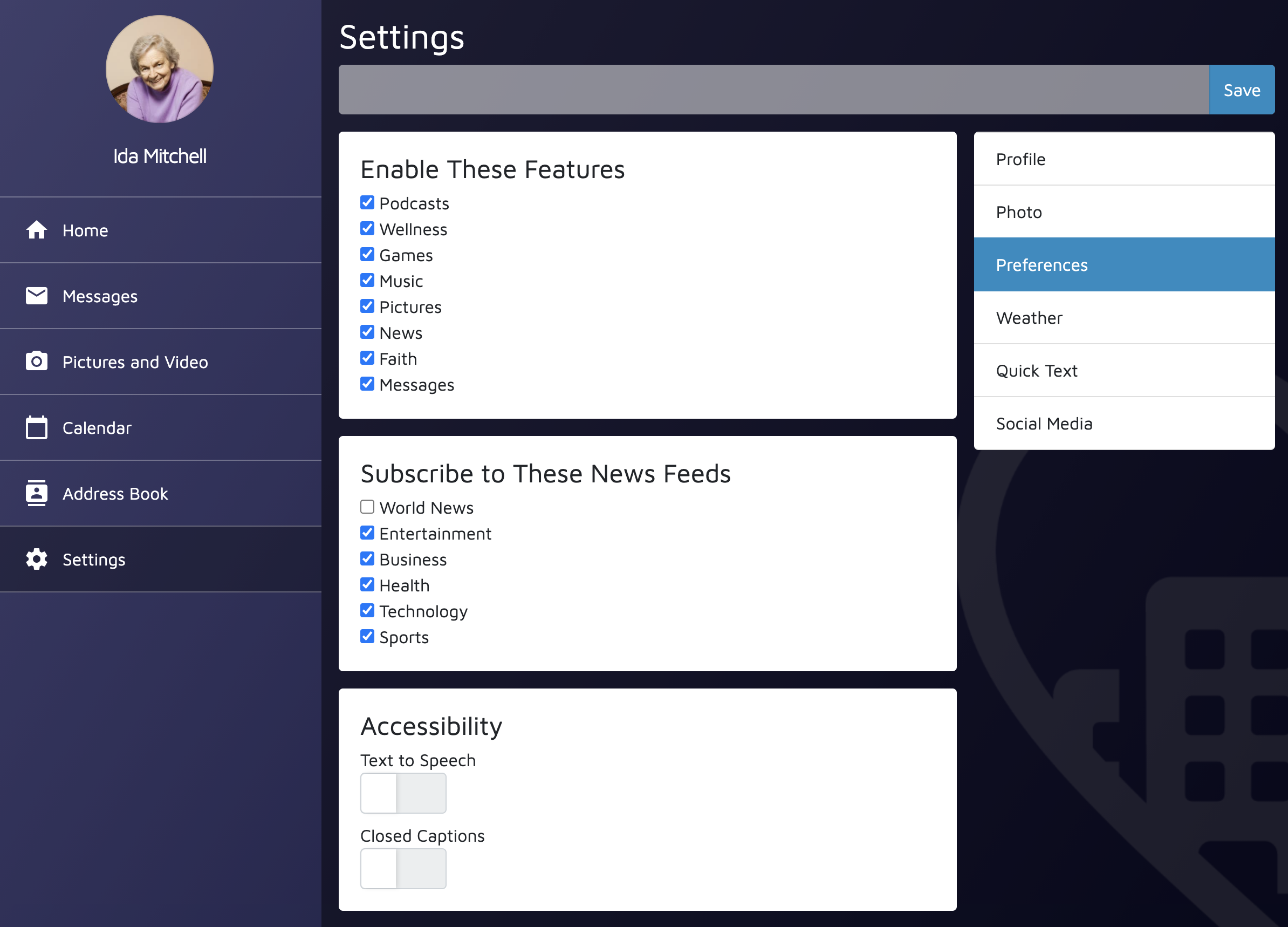 Edit the Features
The "Enable These Features" section allows you to set which areas appear on the main menu. Choose from Podcasts, Games, Music, Pictures, News, Faith, and Messages.
Edit the News Feeds
The "Subscribe to These News Feeds" section controls which types of articles appear in the News area. Choose from World News, Entertainment, Business, Health, Technology, and Sports.
Accessibility
The Accessibility options include Text-to-Speech, which will read out any text your loved one selects on their Share In-Room TV display, and Closed Captions, which will display closed captions for any video where the community has added them.