1. Plug a keyboard and mouse into the digital signage device.
2. At this screen, press [Alt] + [F4]. This should kill the player's engine and you should see the IW Logo with a Player Offline message.
3. Press [Alt] + [F3] to open the Application Finder.
4. In the Search bar in the top right, type: test browser
5. Locate the Industry Weapon Test Browser and launch it. This will open a browser window on the device.
6. Next we'll need to access the device's web interface. In the URL Address bar, type: localhost
7. This will prompt the user for a login:
Username

: admin

Password

: default
8. Navigate to the Network Configuration tab on the left side of the page.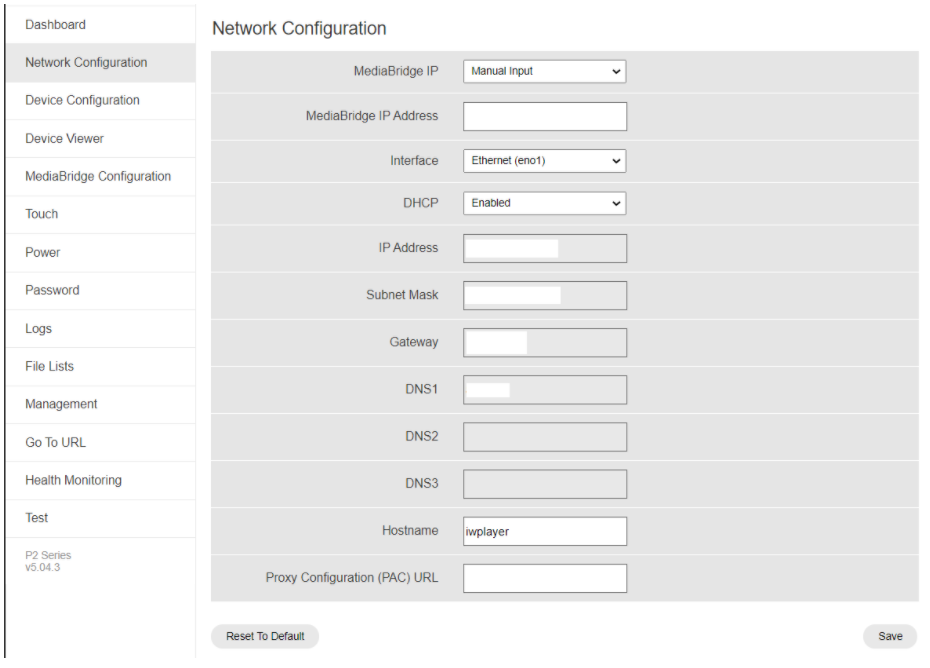 9. Go to the Interface dropdown and select Wireless. A list of available wireless networks should be displayed.
10. Select your Network from the options available. If a password is needed, please provide it in the password field box.
11. Click Save at bottom right.
12. Navigate to the Power tab on the left side of the page.
13. Restart the player and wait for it to reboot.