Please see this article regarding how to log into the InspireX app via SpectrioCloud.
When you mouse over the Now Playing Station (blue bar), you will see a popup that says "Click to change."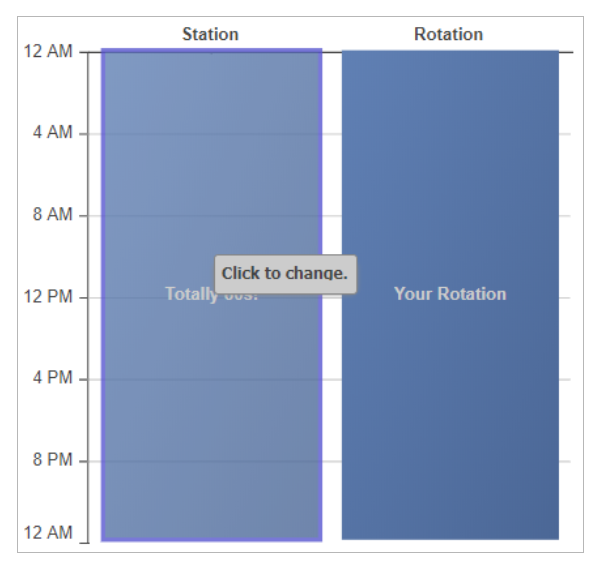 Once you click the bar, the "Change Current Station" screen will be visible with all the station cards that are available for you to choose.
Click on a card for information on that specific station, including the type of artists on the station as well as a description of the music.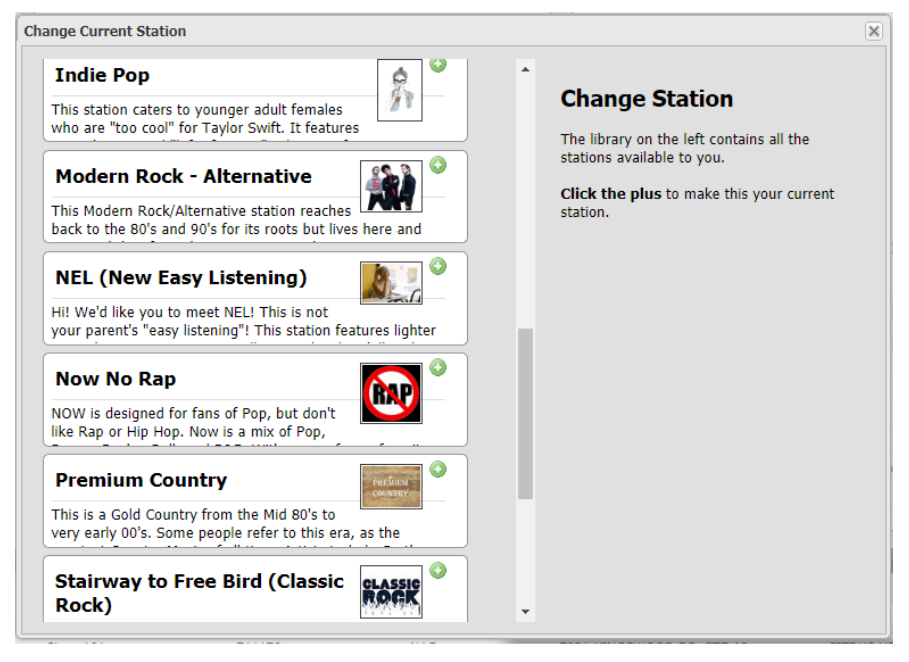 To choose a station, click the green plus button to the right of the station card.
As long as your player is online and healthy, the selected station will begin playing within 15-20 minutes.