Phone.com New Account Setup Instructions
Step 1 - Visit Phone.com Website
Click here to be directed to the phone.com website, where you can set up your new account.
Step 2 - Select Your Plan
Click the Select button below the plan that best fits your organization's needs.
Most Spectrio clients select "Unlimited Extension" which allows for an average of 2,800 minutes/month/extension.
Step 3 - Select Phone Number
On the next screen, click Local.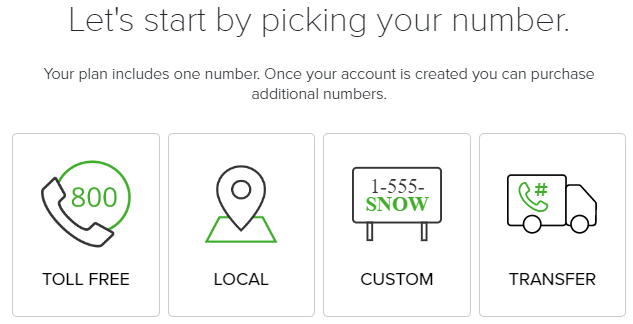 Step 4 - Select Area Code
On the next screen, click Area Code.
Then, enter your desired area code and click Next.
Step 5 - Select a Temporary Phone Number
From the next screen, select one of the "Free" local phone numbers provided, then click Next.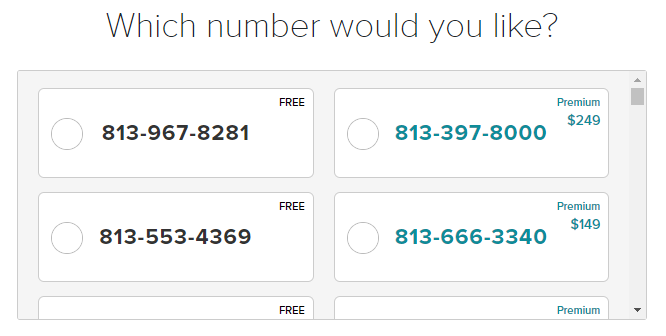 This phone number is only needed to create your initial account through Phone.com and will be deleted after your account is finalized with Spectrio.
Step 6 - Contact Information
Enter your contact information, then click Next.
Step 7 - Username & Password
Enter your email address and select your password.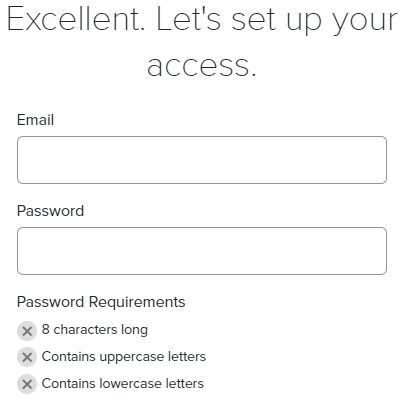 The email address you enter will be your Username.
Step 8 - Business Zip Code
Enter your business zip code and click Next.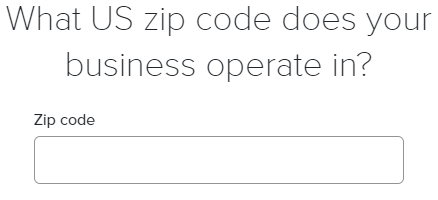 Step 9 - Select Phone.com Payment Plan
Select whether you would like to pay Monthly or Annually.
If you select Annually, your credit card will be charged for the full year today.
Step 10 - Review Pricing Summary
The system will show you the monthly pricing summary. Agree to the terms and click Next.
The pricing summary below is for illustrative purposes.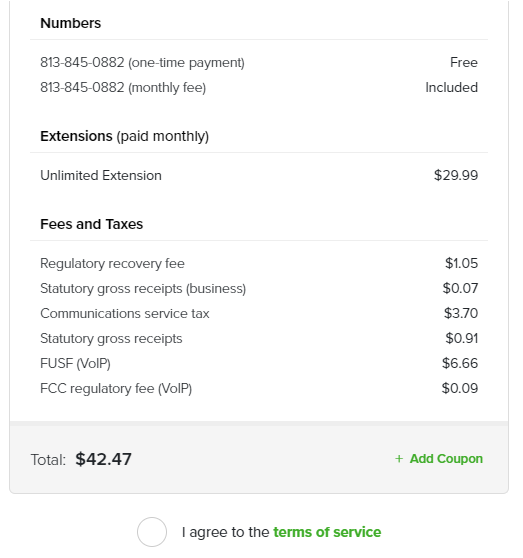 Step 11 - Enter Your Payment Information
Enter your credit card information and click Pay Now.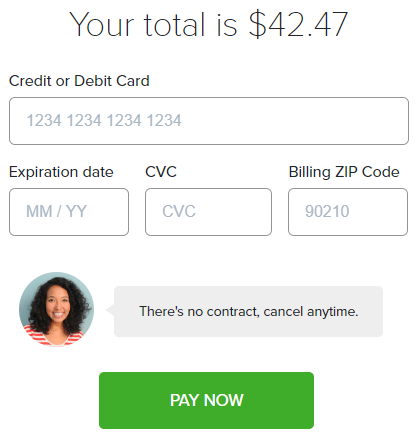 Your credit card will be billed monthly for the amount shown on the screen. Spectrio will bill you separately for On-Hold Marketing and VoIP Management services.
It may take a few minutes for the system to create the account.
Step 12 - Contact Spectrio to Complete Your Setup
You do not need to log in to Phone.com after completing your credit card information.
Please send an email to spectrio-voip@spectrio.com once the account has been created. Remember to include your username (email address used in Step 7). This email to Spectrio is our alert to start setting up your dial plan and your messages and greetings.
If you have any issues while creating your Phone.com account, please call our VoIP team at 800.584.4653 x7000.