The CommandCenterHD License
At Spectrio, our mission is to provide the simplest, most effective digital signage platform on the market. Our digital signage software, CommandCenterHD, is the centralized platform to manage your digital signage content. The intuitive, web-based platform is accessible from any computer with a web browser and internet connection. All license holders are equipped with the following benefits, as well.
Dedicated Account Manager
We hand select an Account Manager for each customer, based on personality and experience. These Spectrio team members ensure that every client's digital signage is successfully implemented and that it continually meets that individual's needs. Account Managers also keep customers up-to-date on product upgrades, releases, sales specials and any relevant enhancements to improve audience and user experience.
Free Content Consultation
As part of our onboarding process, you will receive a free consultation with a member of our creative team. They will work with you to create a content plan that fits the specific needs of your business.
Free 24/7 Support
Our Support Team is available 24 hours a day, 7 days a week, 100% free. We never charge customers for any issues they might experience with our solution. This free-of-charge support system works in our favor because customers are more inclined to call about tiny issues, which helps us catch issues long before they become big problems.
Free, Unlimited Training
We offer our clients a wide range of training resources, from a comprehensive online training site, to live calls. All levels of training are available to our users, whenever they need it, for free. We leave it up to our customers to decide when they need further training sessions after onboarding. We'll train as many employees as needed, and we're always happy to provide refresher courses.
Free Apps
Our free applications help transmit integrated data and content to your screens!
Upload PowerPoint Presentations

Display company web pages

Grant content approval through administrative settings

Twitter and Instagram posts

Count up or down to a specific event or numeric goal

Full-screen weather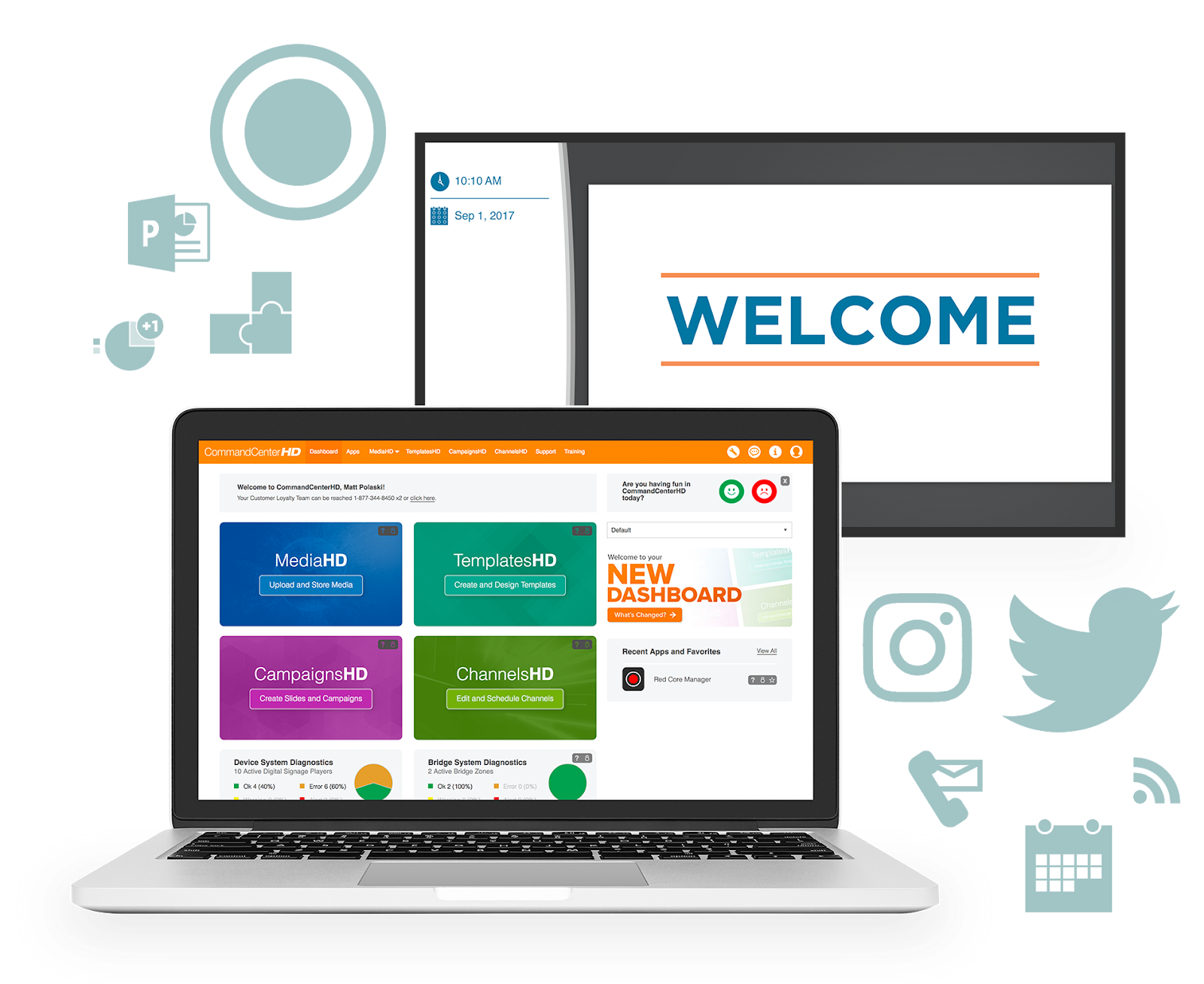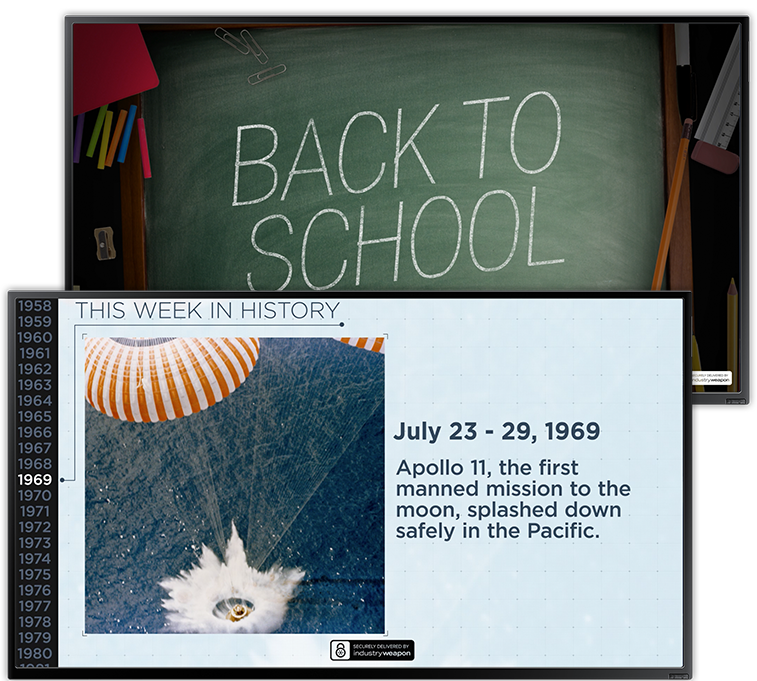 Free Weekly Content
We update your digital signage displays every week with fresh, interesting, and relevant content. Categories include:
"Joke of the Week" keeps screens light-hearted and G-rated.

"This Week in History" gives a little insight into the past.

"Great Quotes" are inspirational to any audience.

"Word of the Week" expands vocabularies with a new word each week.

Holiday and seasonal videos