How to Train Users in CCHD
Let your Users decide if they want to use the Help Center, Live Trainings, or a little bit of both to learn how to use CCHD.
Intro to Training Users
In this article, we will review User Training options available with Spectrio.
Training is available to all Users and Accounts, but there are different ways to get the information that is needed to grasp how CommandCenterHD (CCHD) functions and best practices when it comes to digital signage.

What is the best learning tool for the User?
When it comes to training Users, it's best to understand the User's preferred method of learning.
Are they more self-reliant; do they prefer to watch videos and read articles to learn new material?
Are they more hands-on; do they prefer a one-on-one discussion with a trainer to become comfortable with the system and have their questions answered live during a call?
Maybe it's a mixture of both?
Knowing how your individual Users digest information gives you the advantage of knowing how to properly move forward with the training options and materials that are available with Spectrio.

DIY Learning: IW Help Center and Training Paths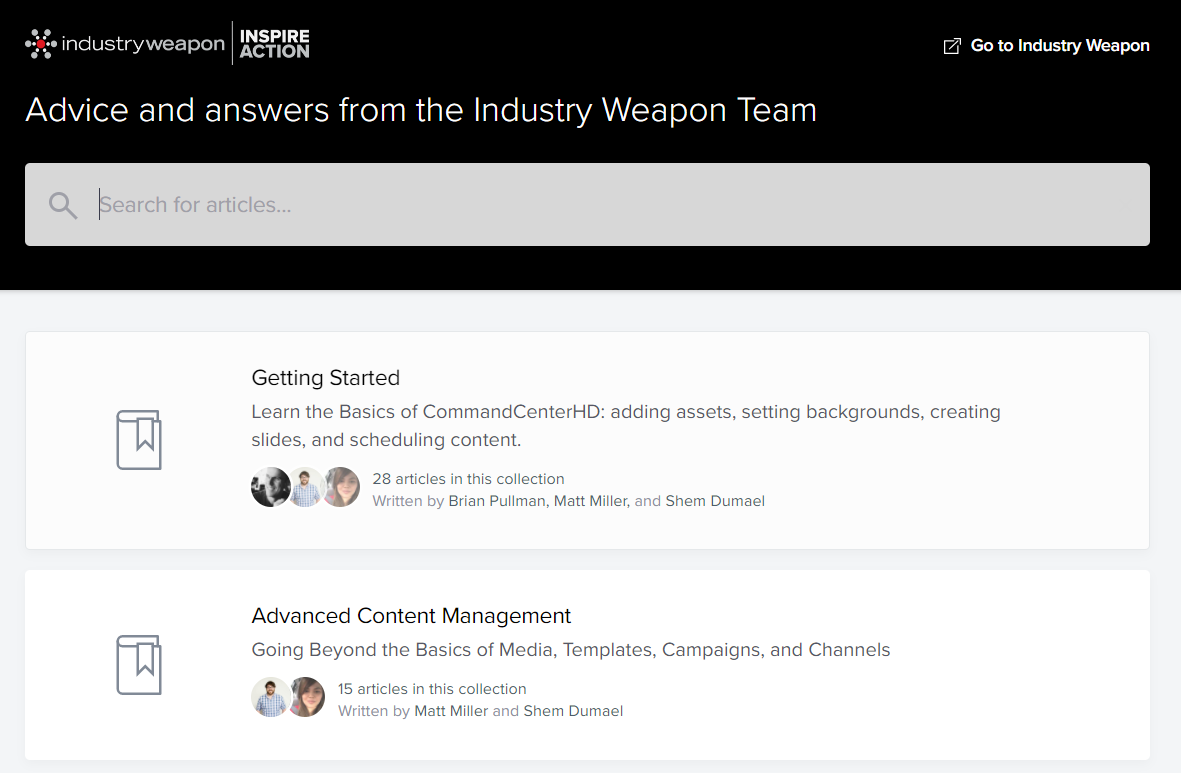 If your User(s) prefer a DIY style of learning, have them take advantage of the Spectrio Help Center and, most important for New Users, Training Paths.
The Help Center is the resource base for all documentation available in regards to CCHD. The articles within are updated as often as possible, and new articles are added weekly. They cover topics from Content Management, to Administration, to Network and Hardware Configuration, and the list goes on.
Training Paths can be used to narrow the focus of a specific User Type; setting the foundation of essential knowledge, but also giving the User options of where to explore once they have mastered the initial functionality.
Conversational Learning: Training Sessions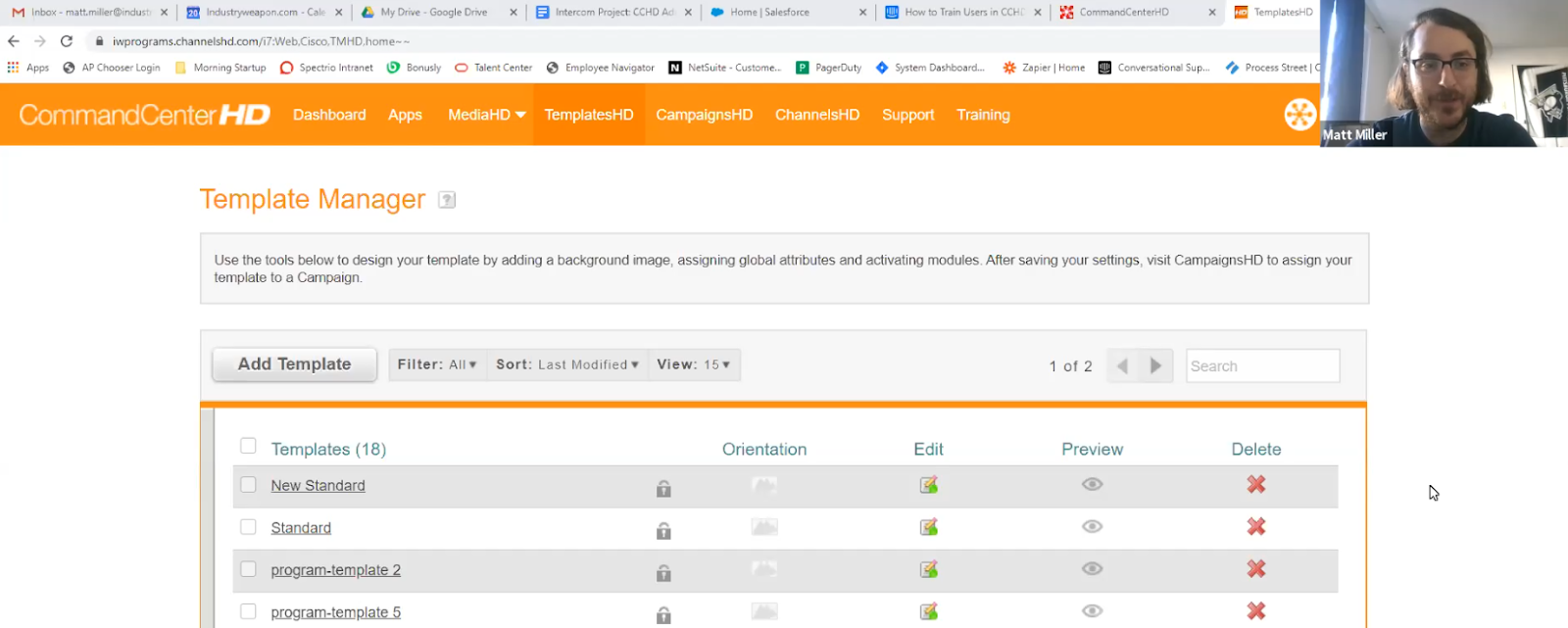 If your User(s) prefer a conversational way of learning, take advantage of Training Sessions.
Training Sessions can be one-on-one or in a group and tend to have a set agenda based on the goals the User(s) have set to accomplish. Anything from a Basic Content Training to specialized Administrator or IT Trainings are available.
To schedule a training session please email CCHDtraining@spectrio.com.
NOTE: If the User is new to the system, and you would like them to run through a full Basic Training, recommend the Extended Training Session (one hour) as it allows us to take our time through the core functionality and best practices, while leaving open time for questions.