Table of Contents
What's in the Box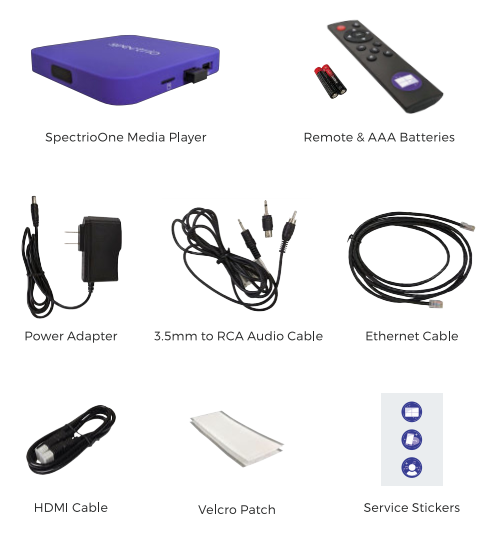 Hardware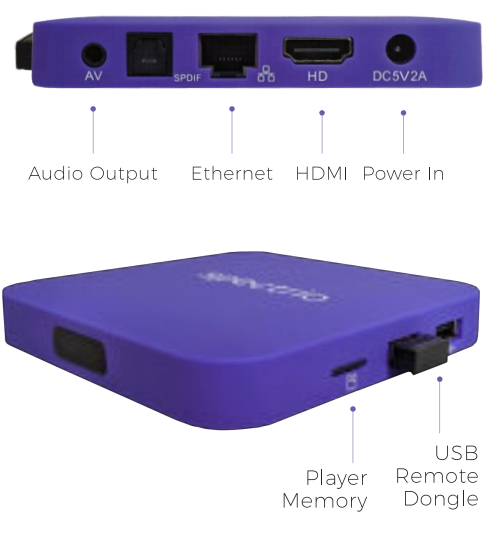 On-Hold Marketing Installation & Setup
Connect to the Internet
Connect the Ethernet cable with the LAN plug.
To use the device via WiFi connection rather than Ethernet, you must connect the device to a monitor or TV via HDMI. Then follow the WiFi setup instructions.
Connect Phone System
Connect the 3.5mm side to the SpectrioOne Media Player and plug the RCA audio cable into the audio input or on-hold input on your phone system.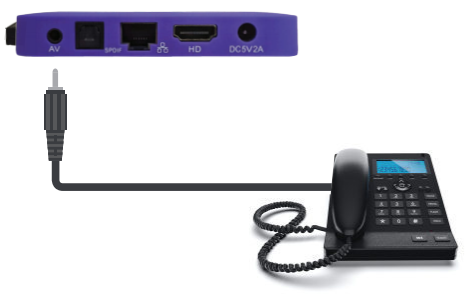 Power On
Connect the AC power adapter - use a surge protector. Do not use an outlet controlled by a light switch. Please be patient as the player prepares to play media. This may take several minutes.
Your player must be connected to the Internet to receive scheduled music, updates, and maintenance.
To raise or lower the volume of your on-hold audio, use the + or - volume buttons on the included remote.
Once you have installed the device, call Spectrio Support at 800.584.4653 to verify connectivity.
Customize Your Content
Please contact your client care representative to make updates to your on-hold content. Call 800.584.4653 or email support@spectrio.com.
Managing Your Account
SpectrioCloud
Whether you use just one Spectrio tool or several, you can manage everything online at cloud.spectrio.com. Generally, your login is your email address and your password is your Spectrio account number.