Dynamic Content: Weather, Date, and Time Widgets
Managing with Weather, Date, and Time assets in the Dynamic Content section of the Template Editor.
Intro to Weather, Date, and Time Widgets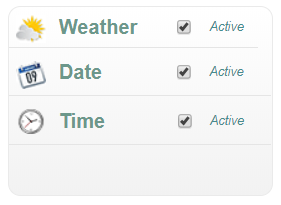 Weather, Date, and Time allows you to add trusted sources of information up on the screen that is relevant to all people. Doing so will instinctively build habits to get eyes on the screen more often.
NOTE: The information for the widgets in CommandCenterHD (CCHD) show Pittsburgh weather, date and time, as these are meant to be placeholders during content creation. Configuring your device(s) with the appropriate Location and Time Zone will bring in the proper information in playback.

Adding Weather, Date, and Time Widgets
1. In the Dynamic Content section, click the Active box next to the widget(s) you'd like to add.
2. Then, click Save Template and the widget(s) will appear in the top left portion of the preview screen.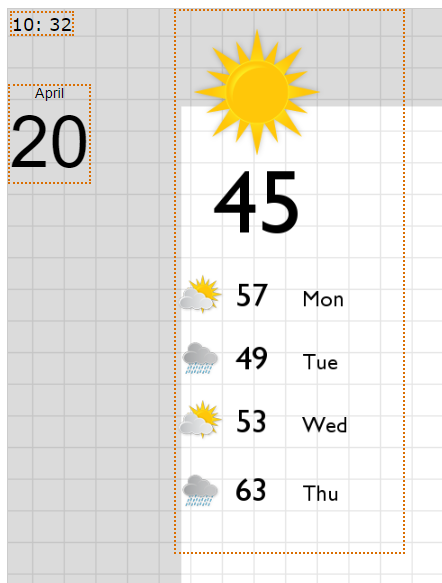 Moving Assets
To move the asset, click and drag it to the desired location.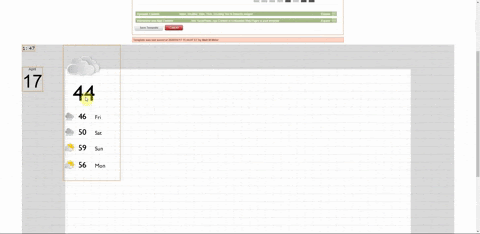 Formatting Options
To change the formatting, double-click on the asset to view the Format Window.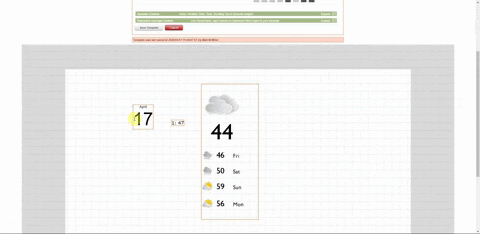 Within the Format Window, you'll see a few of the options below for each asset:
Position - Manually set the X and Y Coordinates

for the asset, if you would prefer to not set the position by dragging it.

Text Color - Adjust the color of the text by changing the RBG Hex Code or choose from the options available in the Color Palette.
Text Size (Date and Time ONLY)

- Adjust the size of the text for the asset.

Formatting

- Choose one of the multitude of formatting options for each asset for a look and feel that fits your Template and design guidelines.
When you are satisfied with the look and positioning of your asset, click Close at the bottom right corner of the Format Window.
3. Click Save Template to confirm your changes.
Removing Weather, Date, and Time Widgets
To remove an asset from the Template, uncheck the Active box to the right of the option(s) in the Dynamic Content section; then click Save Template to save the changes.