The admin portal allows staff members to easily send messages to residents at your community. Residents can read and reply to those messages on the Share mobile app or on their TVs if they are using the Share In-Room TV solution. Replies that are sent back to you will be sent to your email address and are also captured in your user Messages screen in the admin console.
Sending a Message in the Admin Console
You can send a message by following these steps:
Click the Share logo in the upper left of the screen to go to your user Home screen.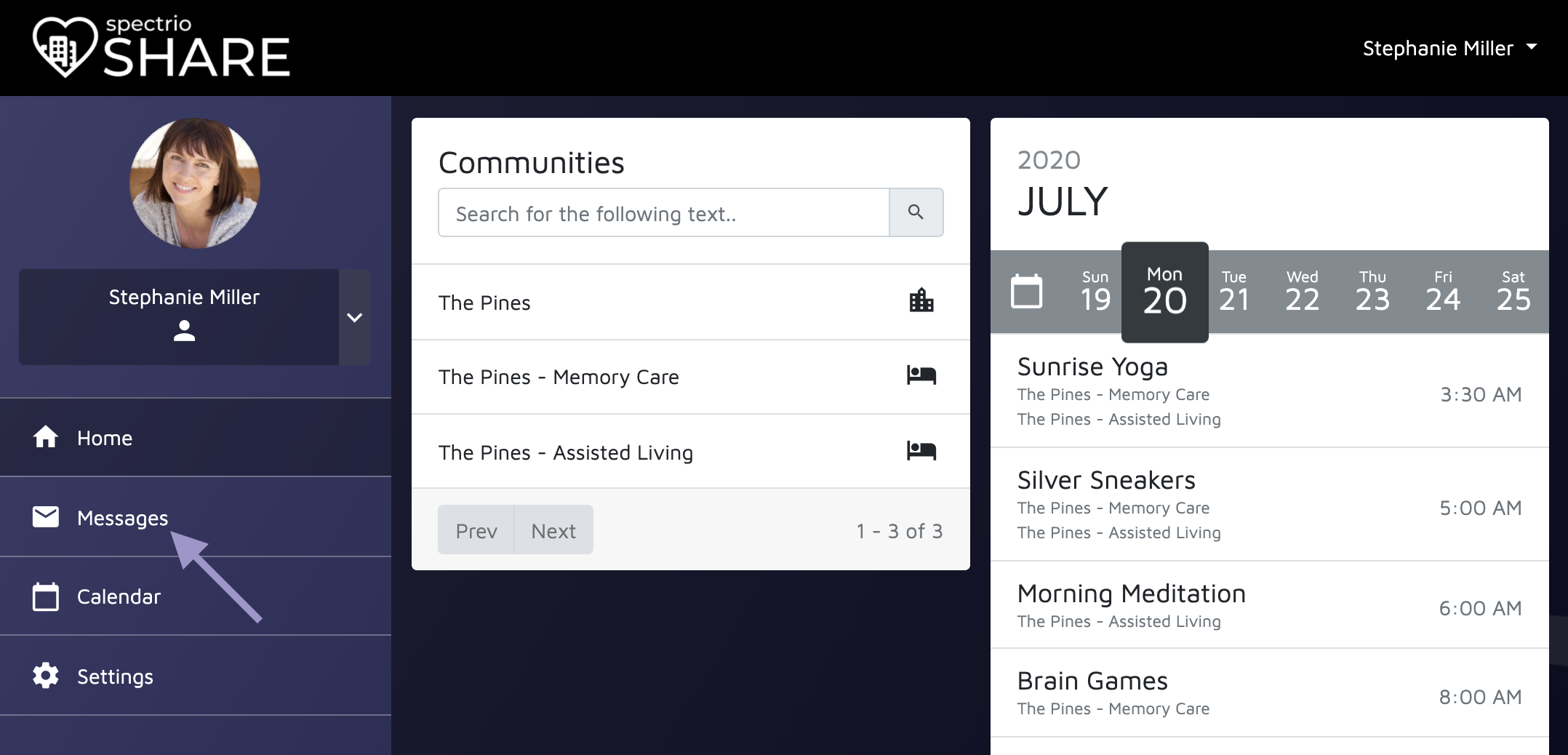 Select Messages.
Click Compose Message.
At the top of the Compose screen, use the Add Recipient button to select who should receive the message. You can select individual residents using the Person option. You can select your entire campus, specific care units, and custom communities using the Community option.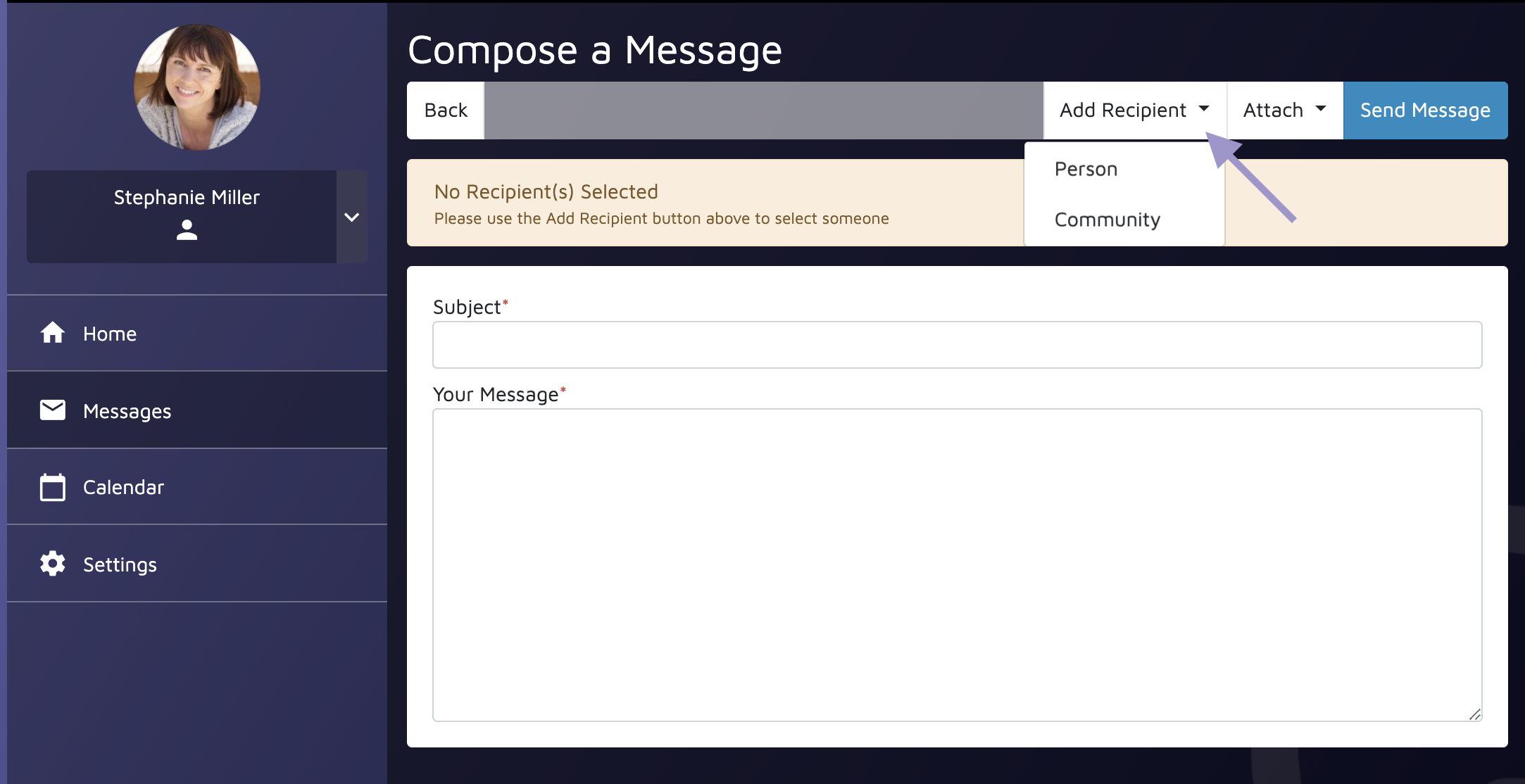 Use the Subject and Your Message fields to fill in the details of your message.
If you want to attach a picture or video file, use the Attach button. For YouTube video links, you can simply include the link in the body of the Your Message field, and when you send the message, the admin console will attach the linked video for you.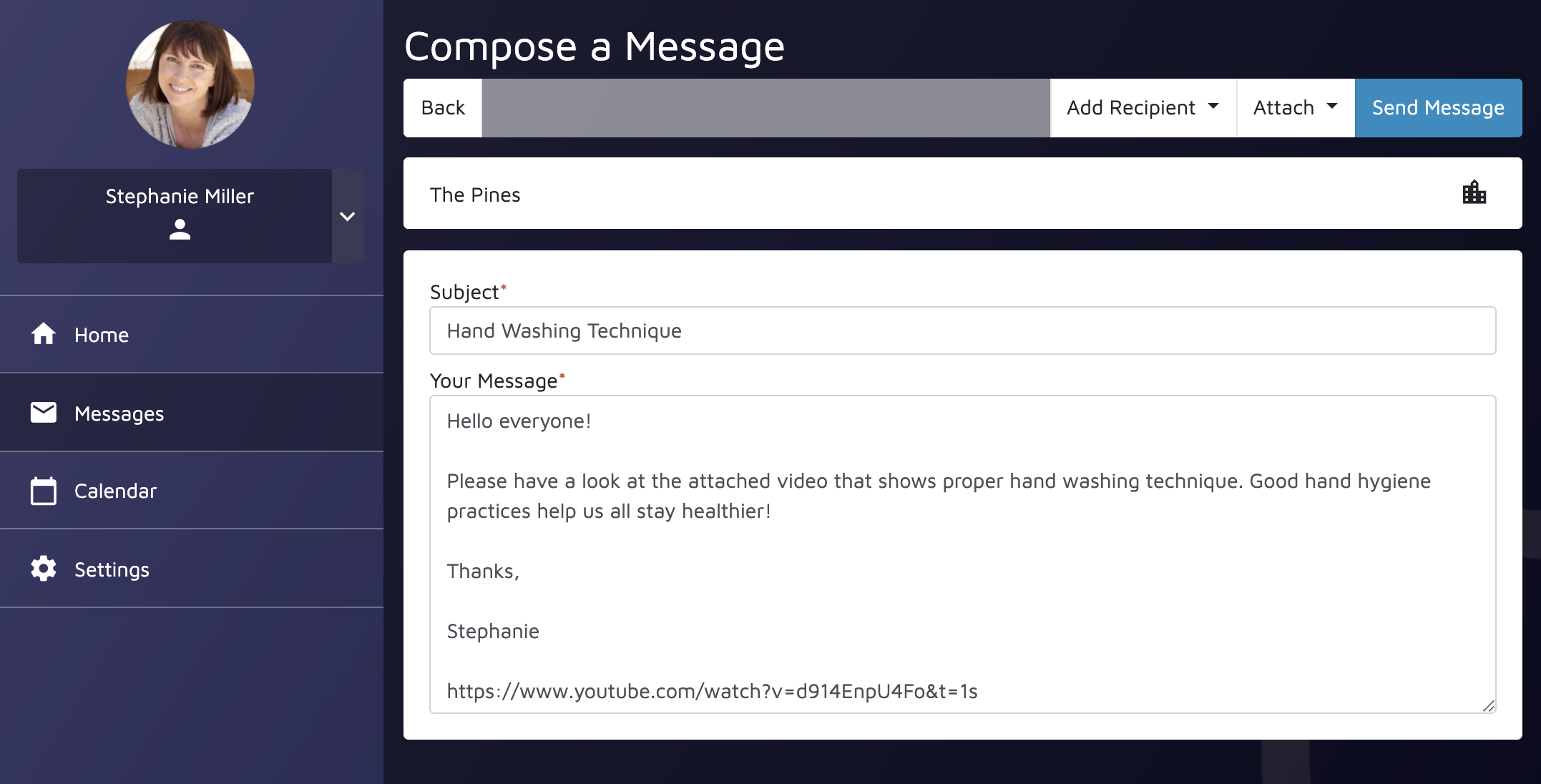 When you are ready to send the message, click Send Message.
How Residents Can View Messages
Residents who are using the Share app can view the message in the Share app. If they have push notifications enabled, they'll be notified immediately when you send the message from the admin console.
Residents who are using Share In-Room TV can view the message and any attached videos or images on their TV.