Users - Groups
Create User Groups to set parameters on what content Users have access to in CCHD.
Intro to Groups
In this article, we will review Groups in the Users section of CommandCenterHD (CCHD).
Groups, in conjunction with Permissions, lets an Administrator set parameters for which Users have access to specific sections and assets in CCHD. In particular, Users in the same Group will be able to view the same information, creating an easy separation of assets from other User Groups.
The following video gives an example of how to use Groups within CCHD.

Accessing Groups
1. Hover over the Wrench Icon in the top right corner of CCHD, and click Users.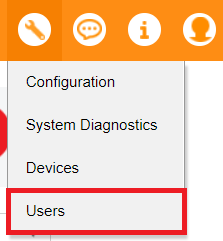 2. On the right side of the Manage Users page, click the Groups button.

Adding a Group
1. On the Manage User Groups page, click Add User Group.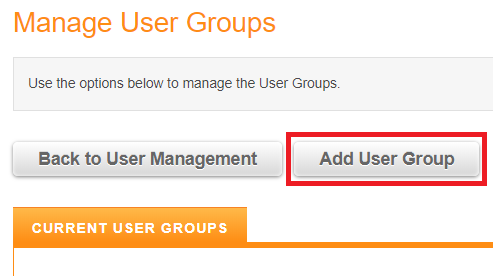 2. In the window, enter a Name for the Group. A Name can only include letters, numbers, and underscores; no spaces are allowed.

3. Click Save.
Managing a Group's Users
To manage which Users are included within a Group, click the Magnifying Glass Icon under the View Users column.

To add a User to the Group, check the box to the left of their name in the list. Similarly, to remove a User from Group, uncheck the box.
There is no Save button, as the check automatically adds the User. So once finished, just click the Red X in the top right corner of the window.
To cancel any changes, click Cancel at the bottom.
Removing a Group
To delete a Group, click the Red X associated with the Group in the Remove column.
Then click OK in the browser prompt, to confirm you do want to remove the Group: