School Lunch Menus App - Tutorial
Installing the School Lunch Menus App
1. On your CommandCenterHD Dashboard click on the Apps section on your navigation bar.

2. You can search for or scroll through the Store to find the School Lunch Menus App, click on the App.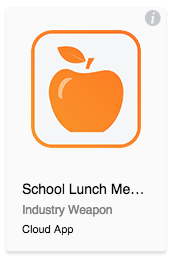 3. On the next page click on the Activate button.
Note: if you are not the Administrator for CommandCenterHD, you will see a "Request Install" which will be sent to your company's Administrator for installation. Please contact your account manager if this App is not available to you.
4. Once the app is installed, it will display in the Apps section under My Apps in CommandCenterHD.
Creating a Menu
1. If this is your first time creating a menu, you will be presented with the below screen:
2. Click on the Create A Menu button.
3. Select a template as a starting point for your menu's design:

Once in the menu editor, you'll see the below options:
1. Data Source
a. Select Excel from the dropdown menu.
b. Choose a Source Name for the feed.
c. Click on the Download the starter file link provided to download a pre-formatted Excel file.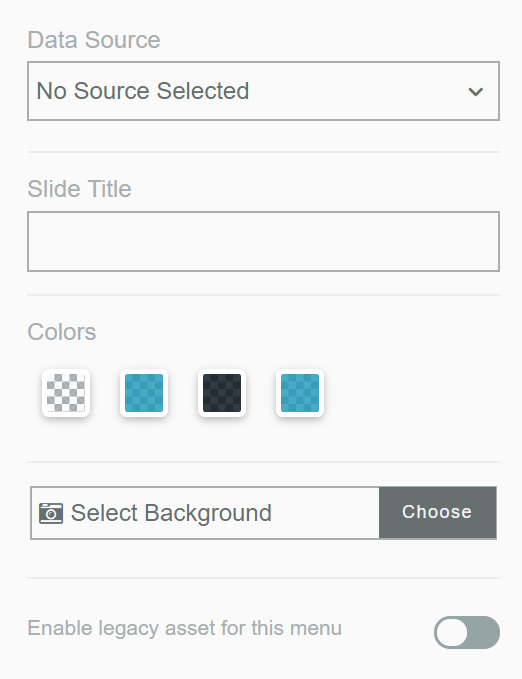 d. Fill the spreadsheet with information from the menu items you would like to appear on your slide.
1 in the Main Course column indicates that the item is the featured main course on the menu and 0 indicates it is not.
e. Upload the completed file.
f. Click Create Source.
You can also choose the External Link option from the Create New Data Source drop-down box, and store your Excel file in a cloud storage location.
2. Slide Title
Enter a name for this menu slide.
3. Colors
Adjust the colors of the menu slide's content.
4. Select Background
Choose a background image for the menu slide.
5. Enable legacy assets for this menu
If you are going to display your menu slide on a digital signage player that is NOT a M Series, P Series, or a W Series, please enable this option.
Adding a Menu to a Campaign
1. In the CampaignsHD section of CommandCenterHD, click on the edit button for the campaign that you would like to display your Menu content.
2. Click the Apps button on the bottom toolbar.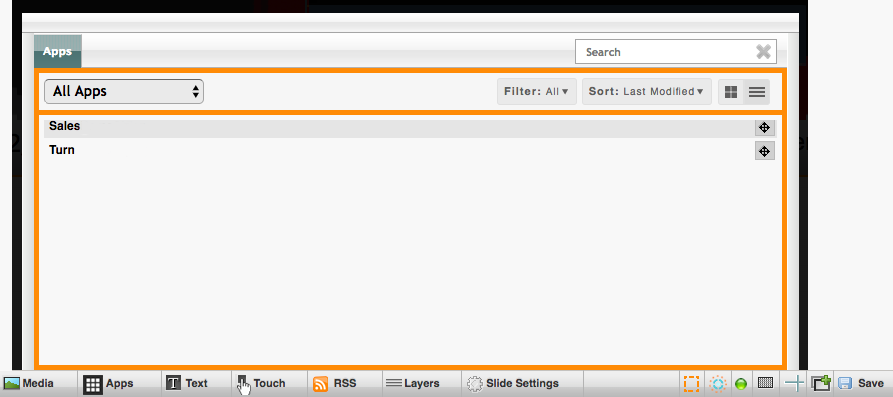 3. Choose the Menu content you would like to add, and then drag and drop your asset onto the slide.
If no content appears in this list, please first follow the steps in the above section Creating a Menu
4. The Menu content will appear on the slide. Drag the Menu content to where you would like it on the slide.You can double click on the Menu content to make it fullscreen, by check marking the fullscreen box.
5. After making your adjustments to the content, click on Apply and then Save at the bottom right of the slide editor.