Animations App - Tutorial
Quickly create HTML animations for your Templates or Campaigns!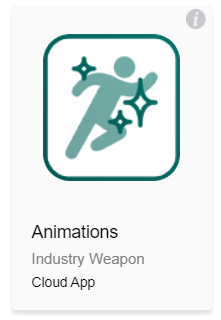 Intro to the Animations App
In this article, we will review Animations within the Apps section in CommandCenterHD (CCHD).
The Animations App allows Users to quickly create HTML animations, using an easy to use interface, to customize your digital signage content.
IMPORTANT NOTE: Animations App requires CCHD version - v19.1.001 or later.
DEVICE SUPPORT: Animations only work on Devices that support Animated HTML:
P Series
W Series
Windows App/G2

Accessing, Installing, and Activating the App
Trying to access the App? You can use the following article to understand how to find, install, and activate the App if it is available in your CCHD account:
Installing and Activating a Store App

Creating an Animation
1. On the Slides page, click the Create Slide button in the top right corner.

2. Select from one of the available Animated Templates.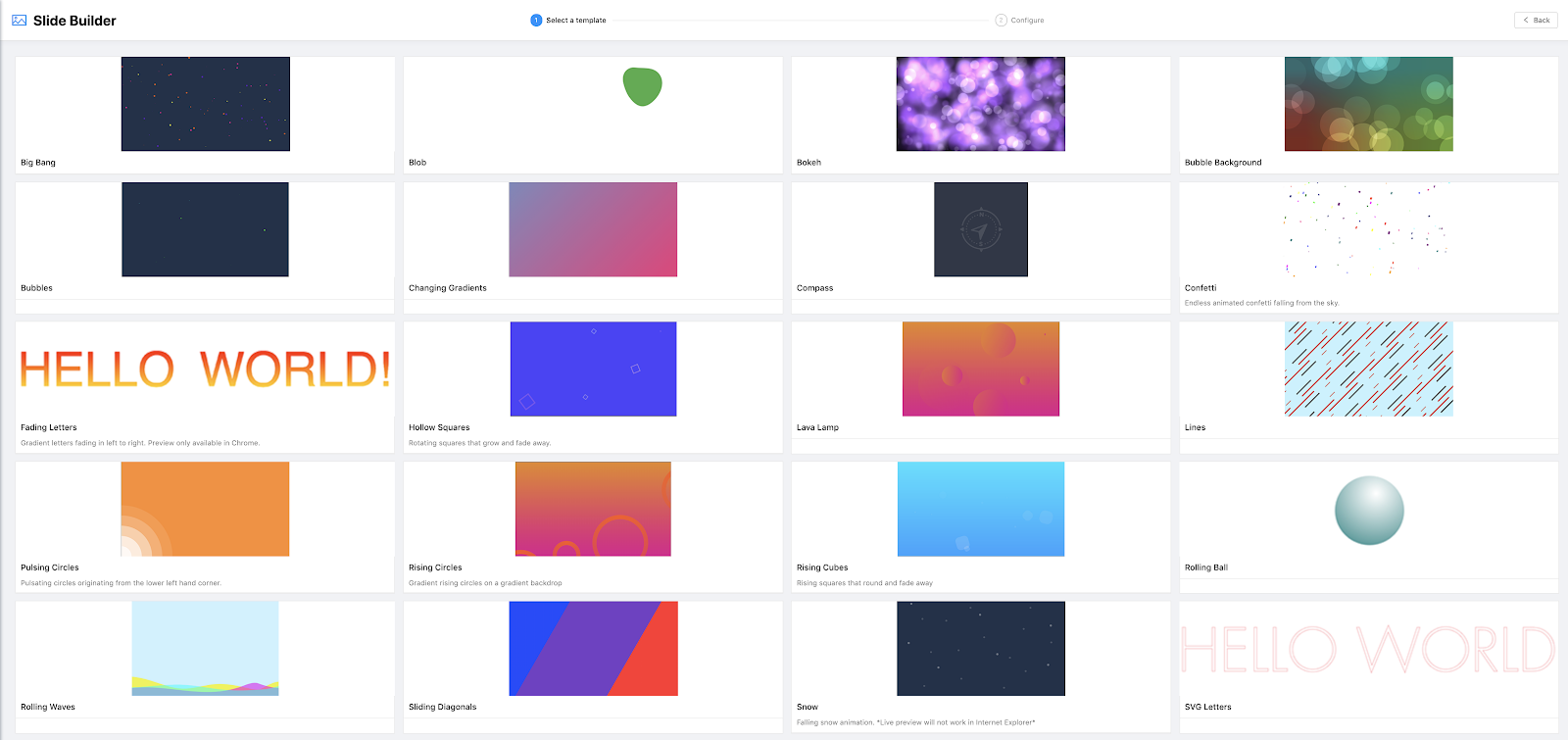 3. Once in the Animation Slide Editor, configure the fields on the right to customize your Animation: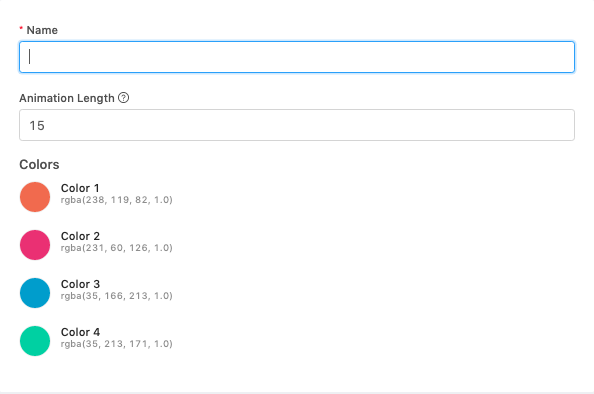 Name - A unique name to identify the asset within the App, TemplatesHD, and CampaignsHD

.

Animation Length (Only on Certain Templates) - If available, this value is in seconds and will control the speed of the animation. A smaller value will produce a faster animation

.

Colors - Set each color value based on a color wheel, RGBA, or HEX code

. Color options will vary based on template.
4. Once you have entered all of the required information click on the Create button.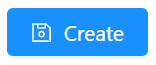 5. You can then click the Back button or select the Slides button on the left navigation to go back to the Slides page to create additional animations.


Editing an Animation
To edit the Animation Slide, click on the Thumbnail or Pencil Icon in the bottom right corner of the Preview on the Slides page.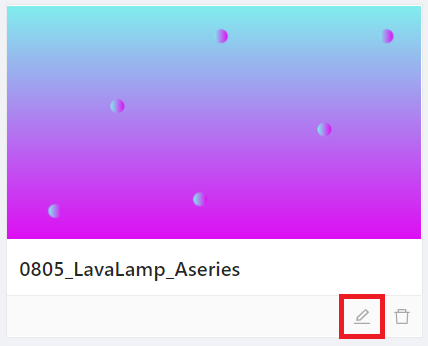 Removing an Animation
To delete an Animation Slide, click the Trash Can Icon in the bottom right corner of the Preview on the Slides page.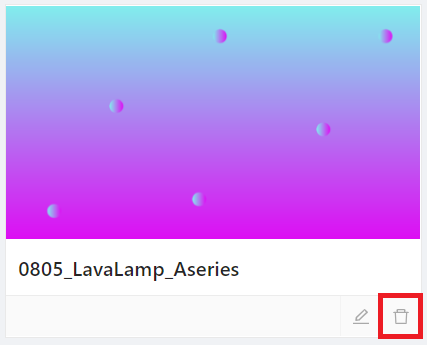 Adding an Animation to a Template or Campaign
Once you are ready to start using your Animation on a Template or Campaign, follow the links below to review how to add a piece of App Content to the background or slide:
TemplatesHD - Interactive and App Content: App Content (HTML)
CampaignsHD - Campaign Slide Editor: App Content