Counter App - Tutorial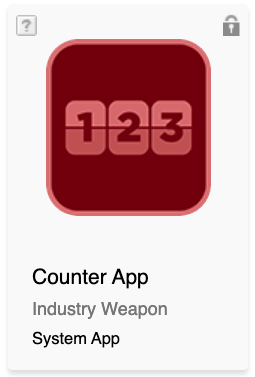 The counter App allows you to count up or down to a specific event or date.
Opens Apps and find the app "Counter App"
Click "Add Counter" to create a Counter

Name the Counter to find later

Choose Count Down or Count Up and select date

If your account utilizes a MediaBridge select MediaBridge, if not, please select CommandCenterHD

Select your Time Zone

Customize the counter to your liking, by choosing the font type, style, and color

If you want to have a message appear before, during, and after event/date customize the fields.

Save the Counter

It will take 10 - 15 minutes to generate a preview and be created in your account.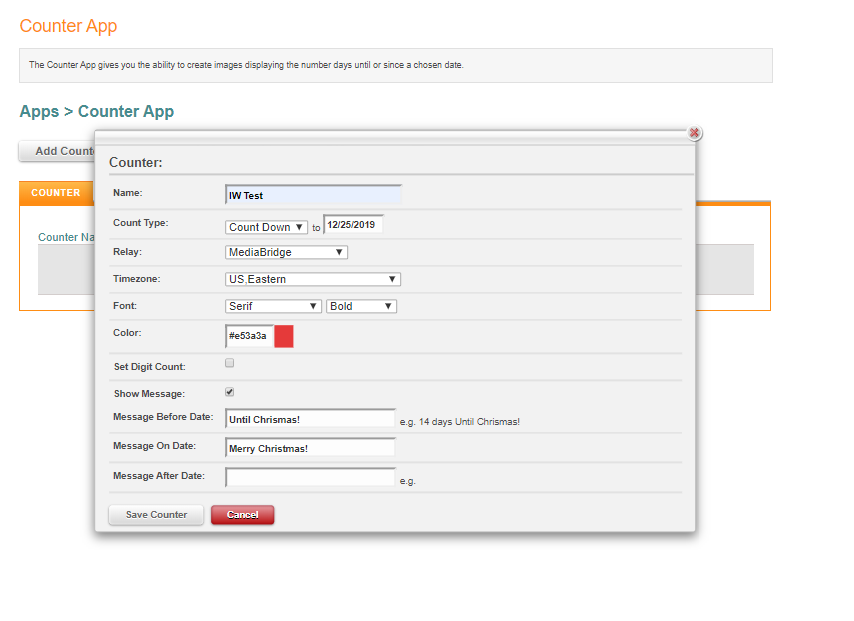 Adding a Counter to your Campaign
After 10 - 15 minutes have passed, open CampaignsHD and select the campaign you would like to add this Counter Asset to.

Just like adding an image to your campaign, click on Media at the bottom left

Click on Remote Images

Find your Counter Module and drag it into the campaign

Make the content active and save your campaign.