Fullscreen Weather - Tutorial
Introduction
Between your organization's standard content, present a three or five-day weather report.
Our Full Screen Weather application automatically brings content directly to your digital signage deployment. With the weather forecast presented on the entire screen, no one at your organization will miss out on the latest weather details.
Accessing Fullscreen Weather
Select Apps on the top orange bar of CommandCenterHD.

In the apps page search for Fullscreen Weather

Select the Fullscreen Weather app
Creating a Fullscreen Weather Campaign
1) Select Add Weather Channel.
2) On the next page, fill out the information specific to the weather asset you'd like to create:
Name - Give a unique name to the Fullscreen Weather Campaign..
Forecast Type - Select 5-Day Forecast or Multiple Cities Forecast
ZIP - Input your zip code for 5-Day Forecast or zip codes for Multiple Cities Forecast.
Units - Choose Fahrenheit or Centigrade.
Location, Day, High Temp, and Low Temp formatting options allow you to customize the output of the app by changing color, font, and font size.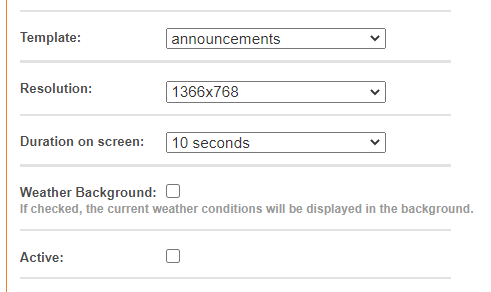 Template - Choose a Template in the system to put the FullScreen Weather Campaign on.
Resolution - Select the resolution of the weather asset.
Duration - Set the duration on screen for your Fullscreen Weather slide.
Weather Background (found only under the 5-day forecast option) - If checked, the current weather conditions will display in the background.
Active - If checked, the Campaign would be active to schedule in a Channel.
3) Select Save Weather Forecast once complete.

FullScreen Weather Preview
Once created the preview will take about 20 minutes to populate.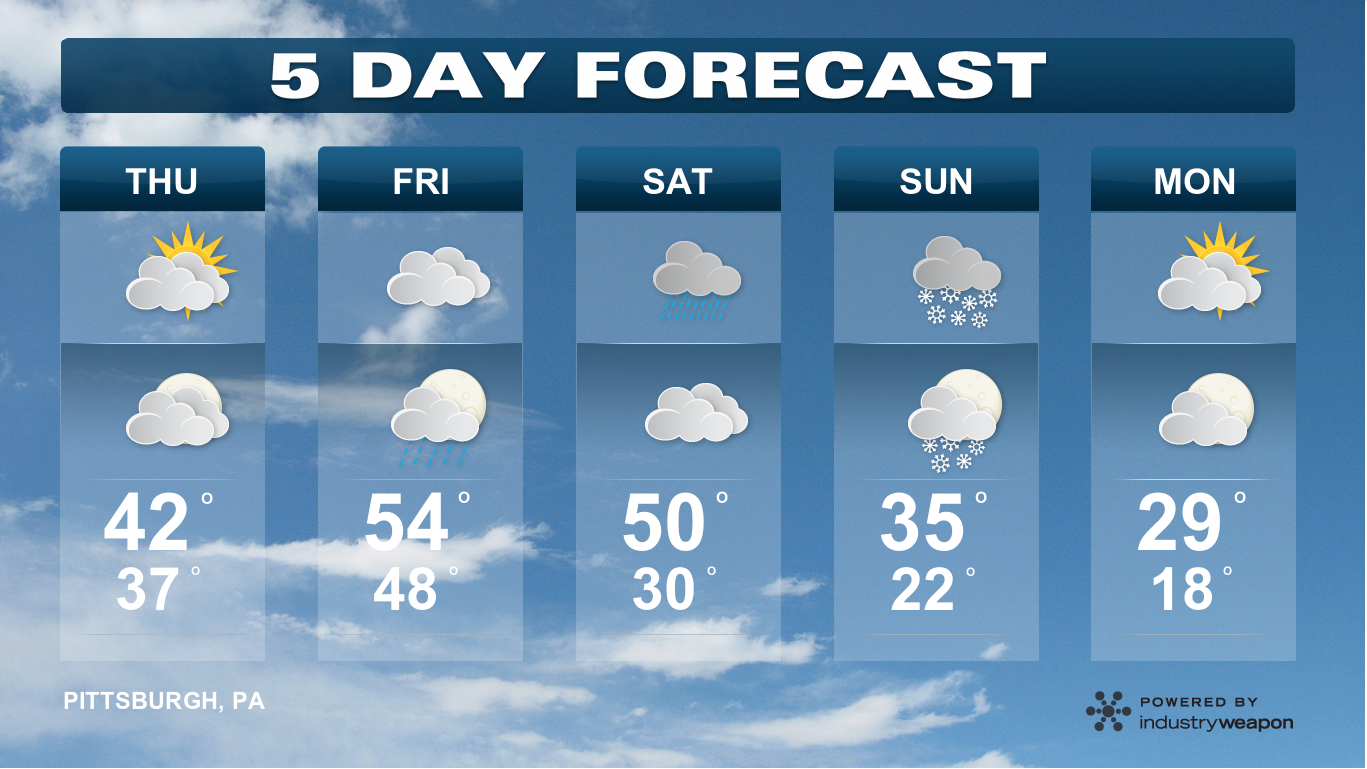 5-Day Forecast Example
Scheduling your Fullscreen Weather Campaign in a Channel
Once you have created a FullScreen Weather Campaign, you can use the following article to add and manage the Campaign(s) in the Channel.
Schedule Campaigns in the Channel to create a list of content that should be in playback when the Channel is associated with a Device. Any FullScreen Weather Campaigns will show under the FullScreen Weather section in the Campaign dropdown.