System Notifications App - Tutorial
Configure email notifications for specific System Diagnostic Events with your Devices and MediaBridges.
Intro to System Notifications
In this article, we will review the System Notifications App.
System Notifications utilizes System Diagnostics and sends email notifications to assigned Users in CommandCenterHD (CCHD) to keep tabs on the health of your digital signage deployment. System Diagnostic Events will point you in the right direction to the issue, whether it's content, device, or network related.
Creating a Standard Email Notification
1. In the System Notification App, click Add Email Notification.
2. This will bring up a new window with configuration options for the system notification: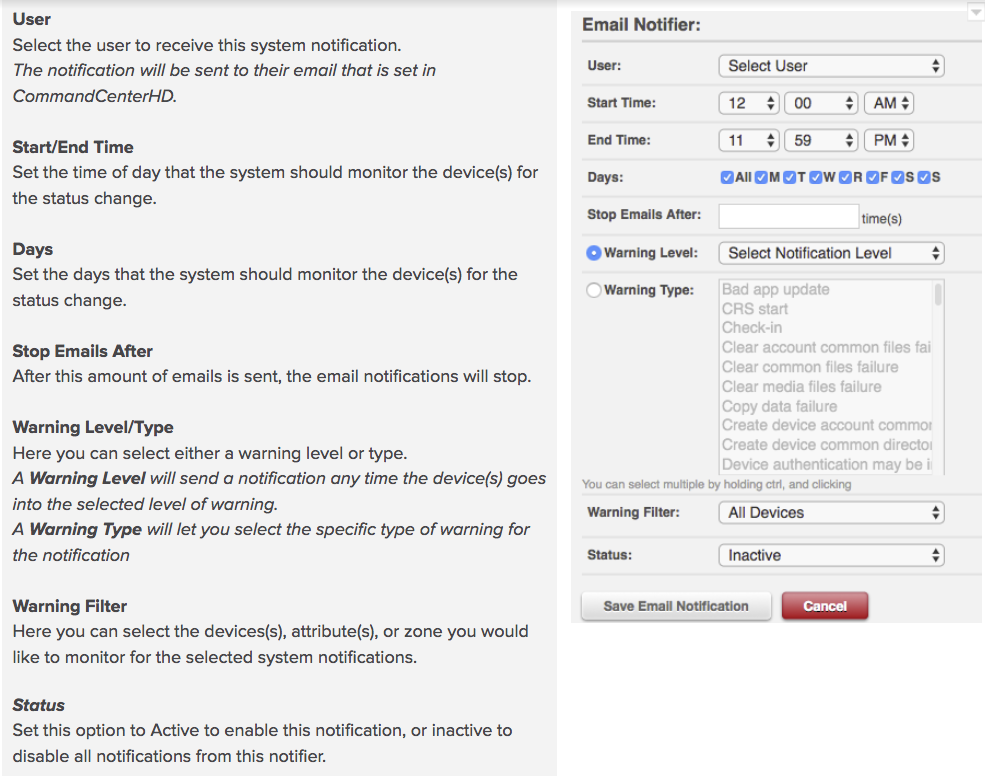 3. Once you have finished entering in the information, click Save Email Notification.

Creating a Daily System Diagnostics Digest Notification
A Daily System Diagnostic Digest is a once-a-day email with a log of warnings, errors, and alerts from the past 24 hours. The time of day can be initially configured in Configuration > Account Settings.
1. In the System Notification App, click Add Daily System Diagnostic Digest.

2. In the window that populates, choose the User that will receive the daily digest.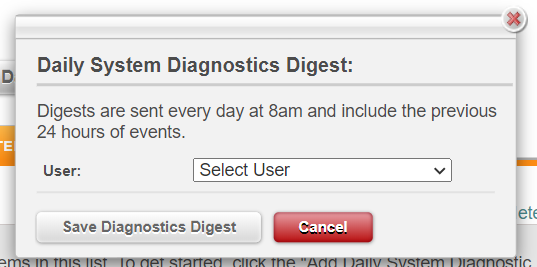 3. Click Save Diagnostics Digest.